A UNIQUE LOCATION
A privileged environment between the rocks and the sea is the setting of this house architecture. Caressed by the waves of the Mediterranean, the plot is located at the foot of Las Rotas, dominating the horizon of the coast of Dénia between pine groves and hidden coves next to the steep cliffs that make up the Cape of San Antonio.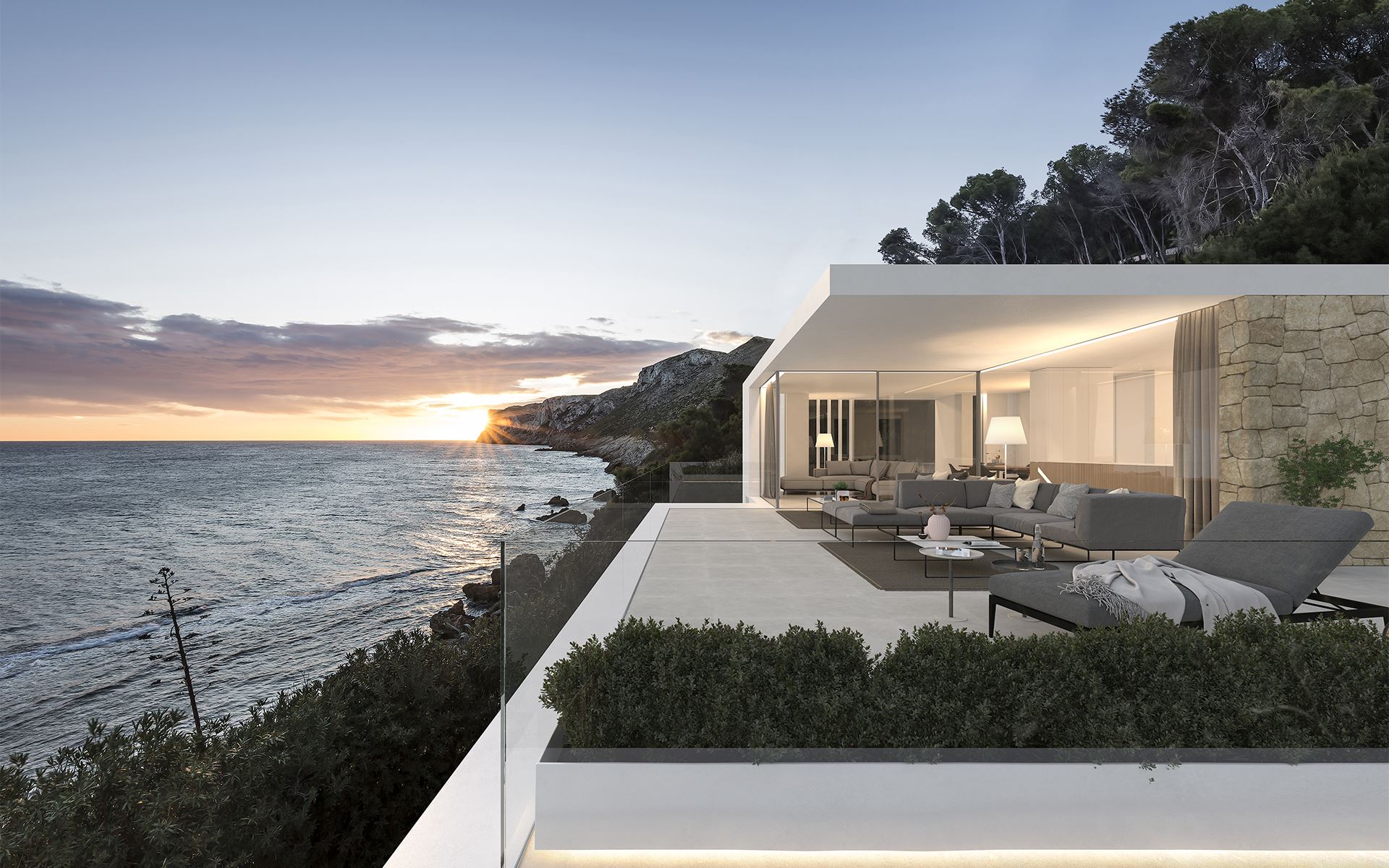 PRE-EXISTENCE RECONFIGURATION
The opportunity to have such a unique location is achieved through a reconfiguration exercise of a pre-existing building. Without altering the original volumetry, a process of formal synthesis and programmatic redefinition is carried out to adapt the old structure of the dwelling to the new architectural needs.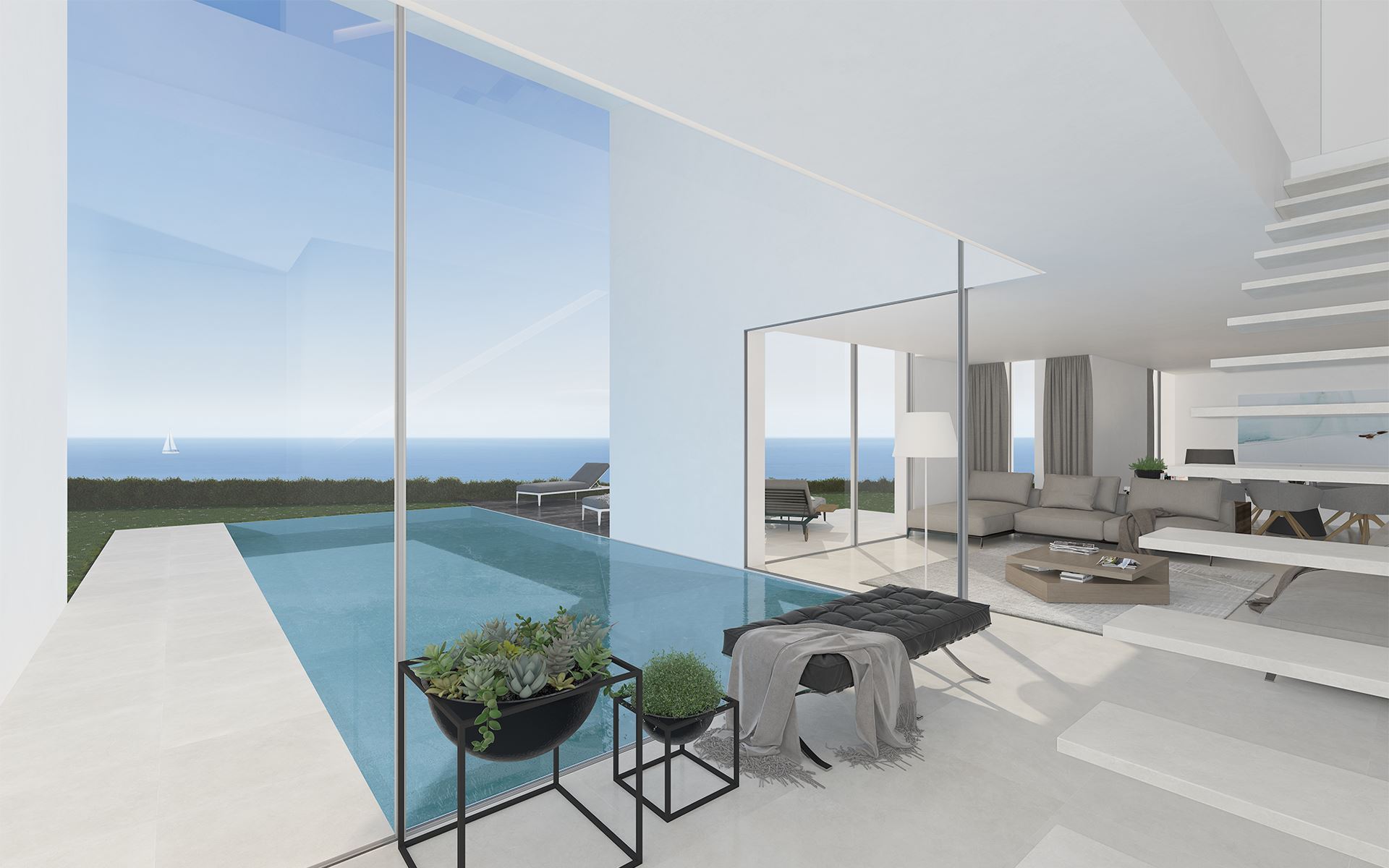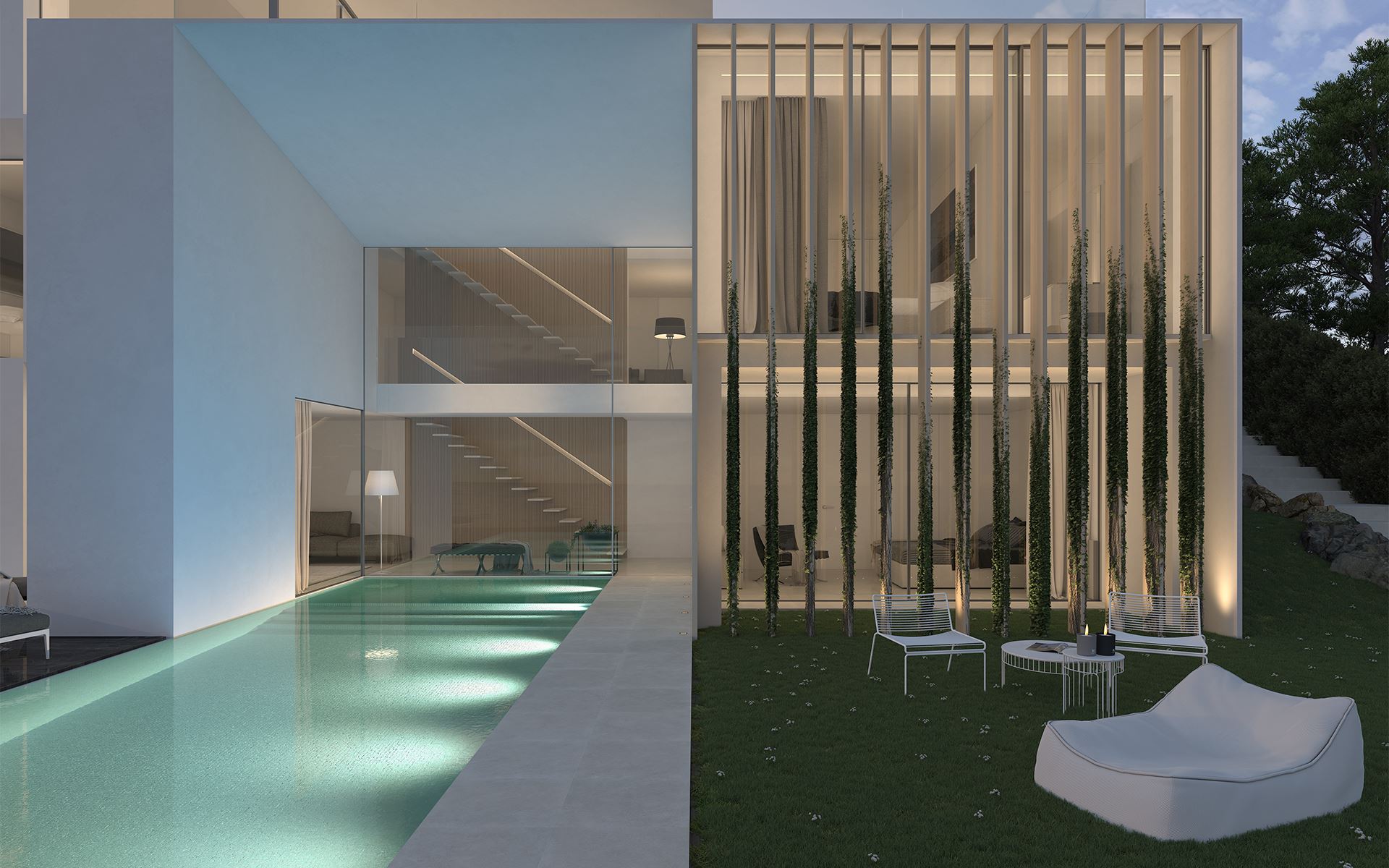 This architecture in Dénia assimilates the upper floor as an independent pavilion, where all the needs of a house are covered in an autonomous way, with the evident advantage of the elevated position. The terraced exterior space, through the double cantilevered roof and the glass protections, dilutes its limits in the distance, melting with the sky and the sea.
THE ACCESS PORCH
With a predominant verticality, the house is arranged in three levels perched on the rocky wall. In ground floor, extending towards the landscaped zones that precede it, the rooms dedicated to day zone are located. It is here where a deep portico in double height frames the access accompanied by the sheet of water of the swimming pool that penetrates into the building, introducing variability and dynamism to the volume.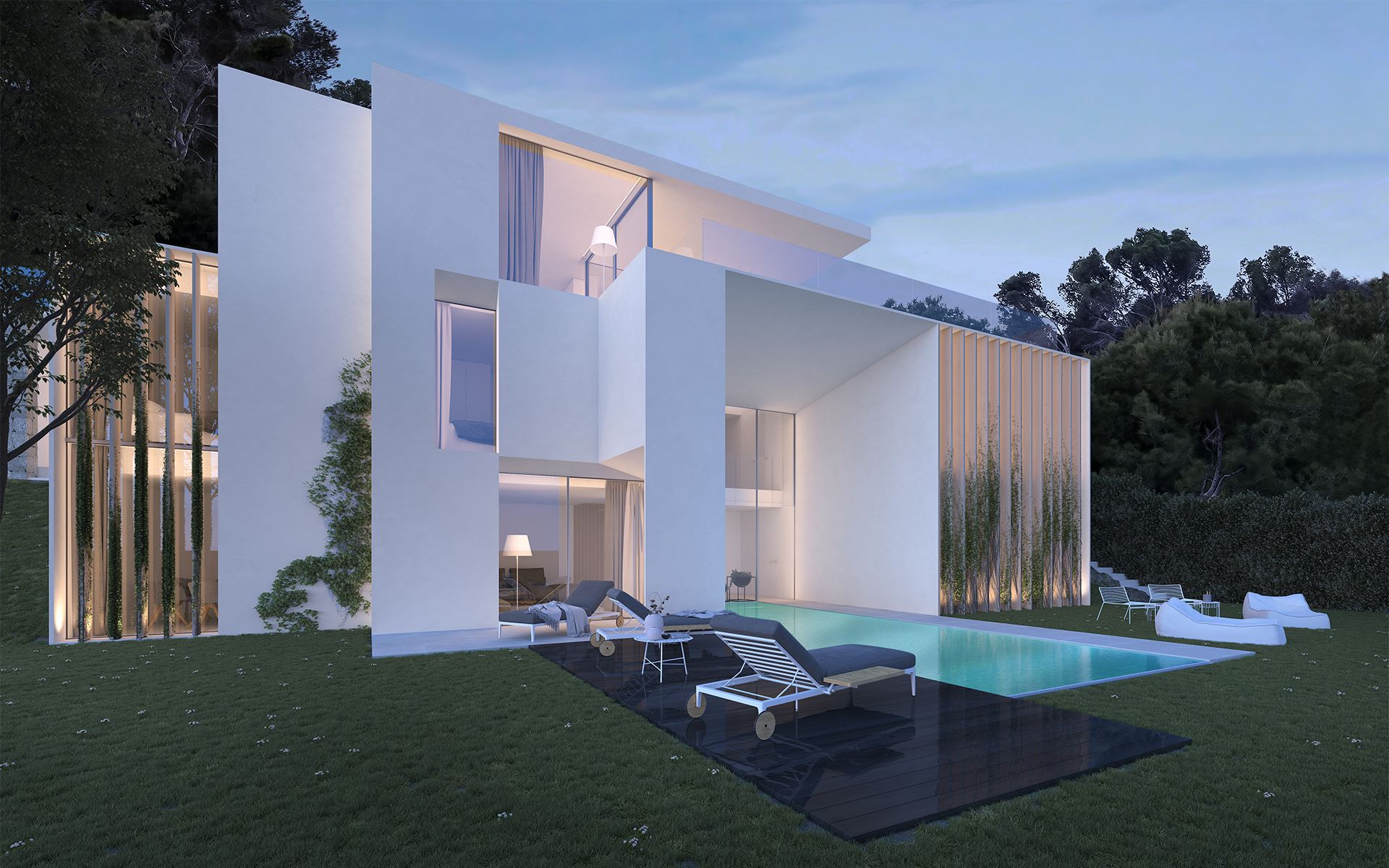 PLAY OF SOLID AND VOID
The intermediate floor assumes the distribution of the wide program of the night zone. The complexity of the fenestration resulting from this level results in a play of holes and massifs in the façade that give it depth. Slim slats of stone run through the openings at double height, sifting the privacy of the rooms and homogenising the large architecture facade panels, allowing the contemplation of the beach and the sea of Dénia from the house.
At the following link you can learn more about architecture projects we have done in Alicante :  + Info