THE PLACE, THE VIEWPOINT AND THE OLIVE TREES
A plot of irregular borders with great unevenness, saved by means of a series of terraces that support a great number of olive trees of middle age. On the horizon, free views of a valley… The architecture of this house as a place to relax and rest, perhaps even isolate from the world…an oasis.
ACCES TO THE HOUSE
Due to the slope of the ground, the access is higher than the implantation level. This, formally more opaque, is located along the northeast road. A stone wall indicates and emphasises the access, providing privacy along the route to the interior.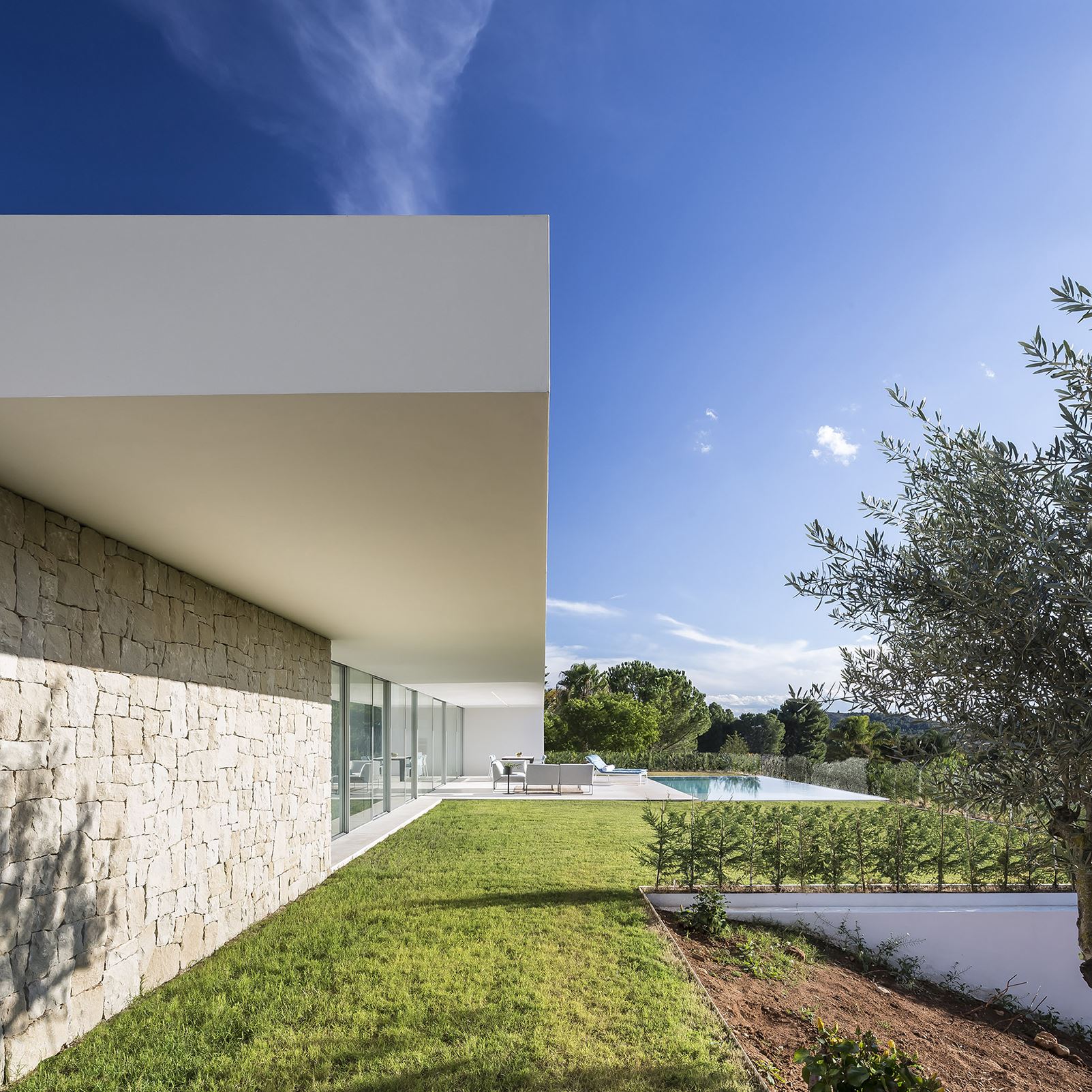 The stone materializes the walls that extend beyond the house enhancing the sensation of robustness linking them with those of the original terraces.
THE HOUSE AS A TERRACING
The project assumes the modulation of the existing terraces and trees, located as a viewpoint over the tops of the olive trees. The image of landscape is pursued as an ideal place almost in a romantic way. The proposal, therefore, arises from the search for a place from which to admire the wide valley and the distant mountains, taking advantage of the natural inclination of the terrain.
As a result, the house architecture becomes a new terracing that integrates the inhabitable spaces, working as a viewpoint over the pre-existing olive trees that provide the space with landscape quality.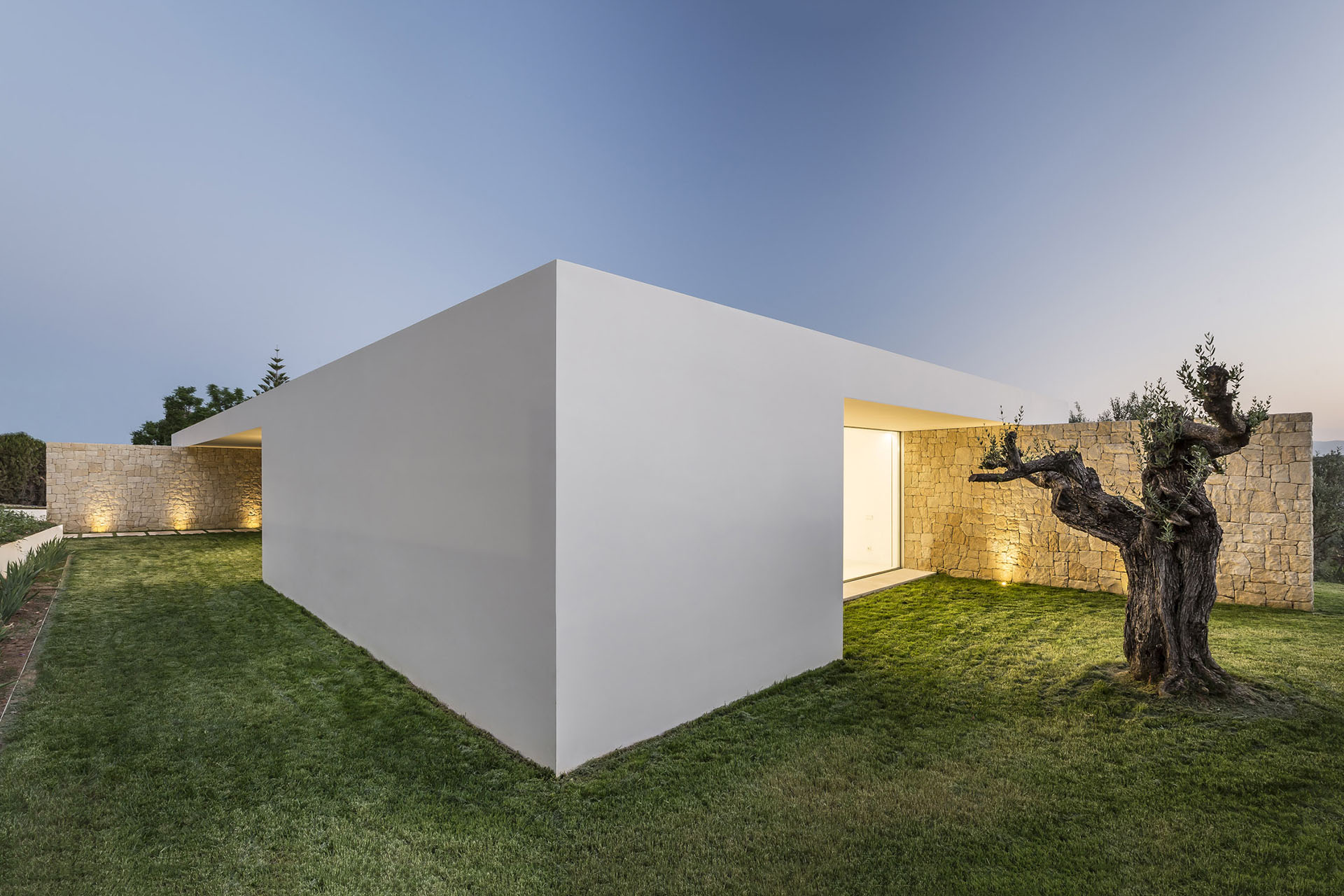 SUN PROTECTION
A powerful overhang to the south protects from the intense sunshine of the summer, but allowing the solar incidence in winter. The swimming pool allows, with the vibrant reflections of the surface of the water, to multiply the environment, diluting in it, acting as an extension of the viewpoint, an ideal place from where to contemplate the sunset.

INTERIOR / EXTERIOR
The implantation of the dwelling, together with the interior-exterior continuity of the spaces and the emotions evoked by the chosen materials succeed in suggesting the intended concept of a viewpoint over some existing olive trees, from where one can admire the wide views of the valley enhanced by the reflections of the water plane.
BRIGHTNESS AND TONES
The white colour together with the cream tones of the floor enhances the luminosity of the house. The large glazing allows light to invade the architecture and at the same time allows you to contemplate the magnificent views from the inside.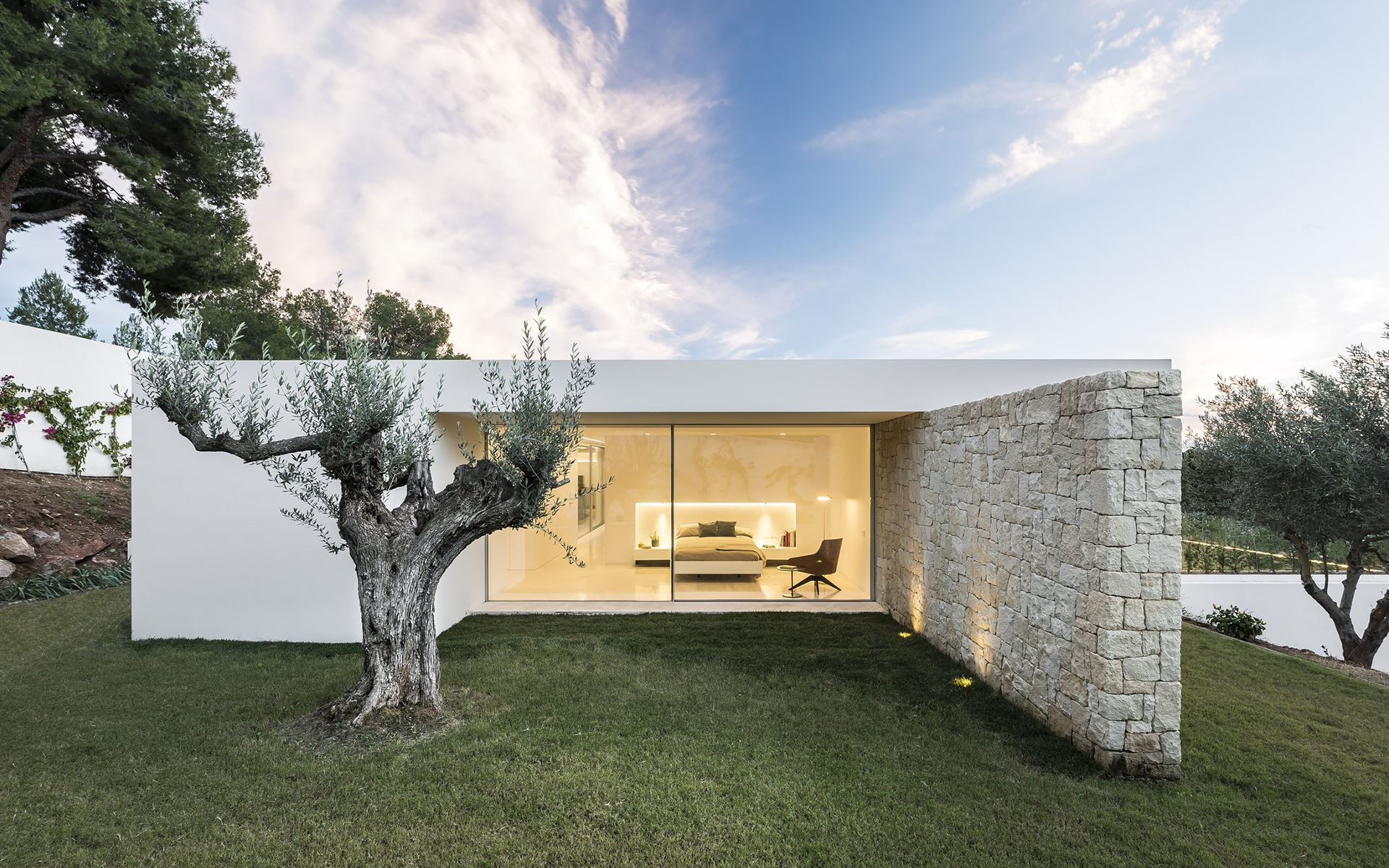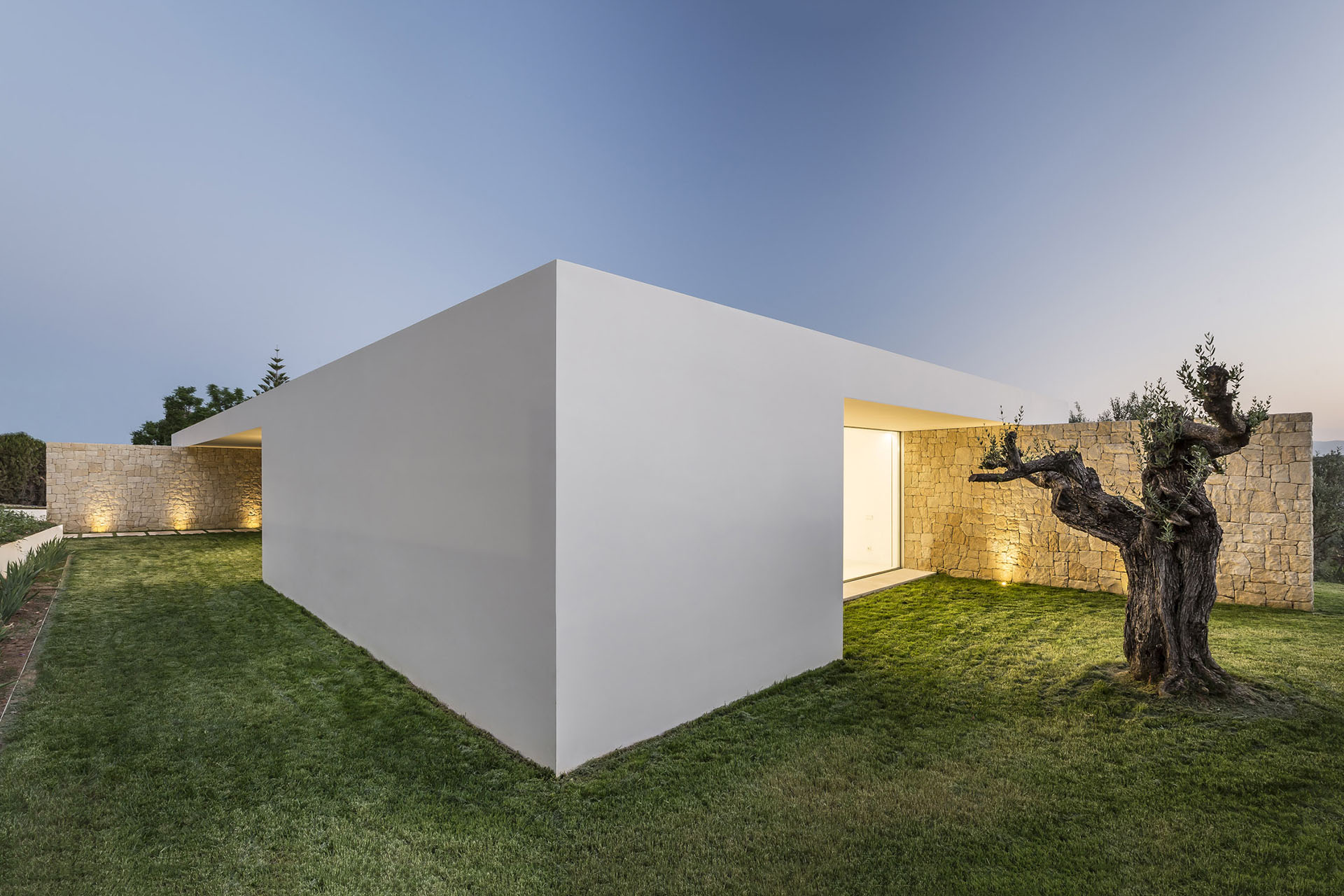 A PRIVATE GARDEN
The master bedroom is the room that enjoys a unique orientation, southwest, ensuring your necessary privacy. An eave allows the interior space to be extended beyond the carpentry and focuses the visuals towards a private area of the garden, with the dominant presence of an old olive tree, a garden inside the room.