HOUSES IN FRONT OF THE SEA OF VALENCIA
Between the modernist façades of the Cabañal district and the golden undulations of the Malvarrosa. A traditional urban environment that blends with the taste of the sea and the long sunsets on the beach. The plot appears as a link between the two environments, connecting the streets of the charismatic neighbourhood with the depth of the maritime horizon. This is the starting point of the architectural project for these terraced houses that enjoying an incomparable setting.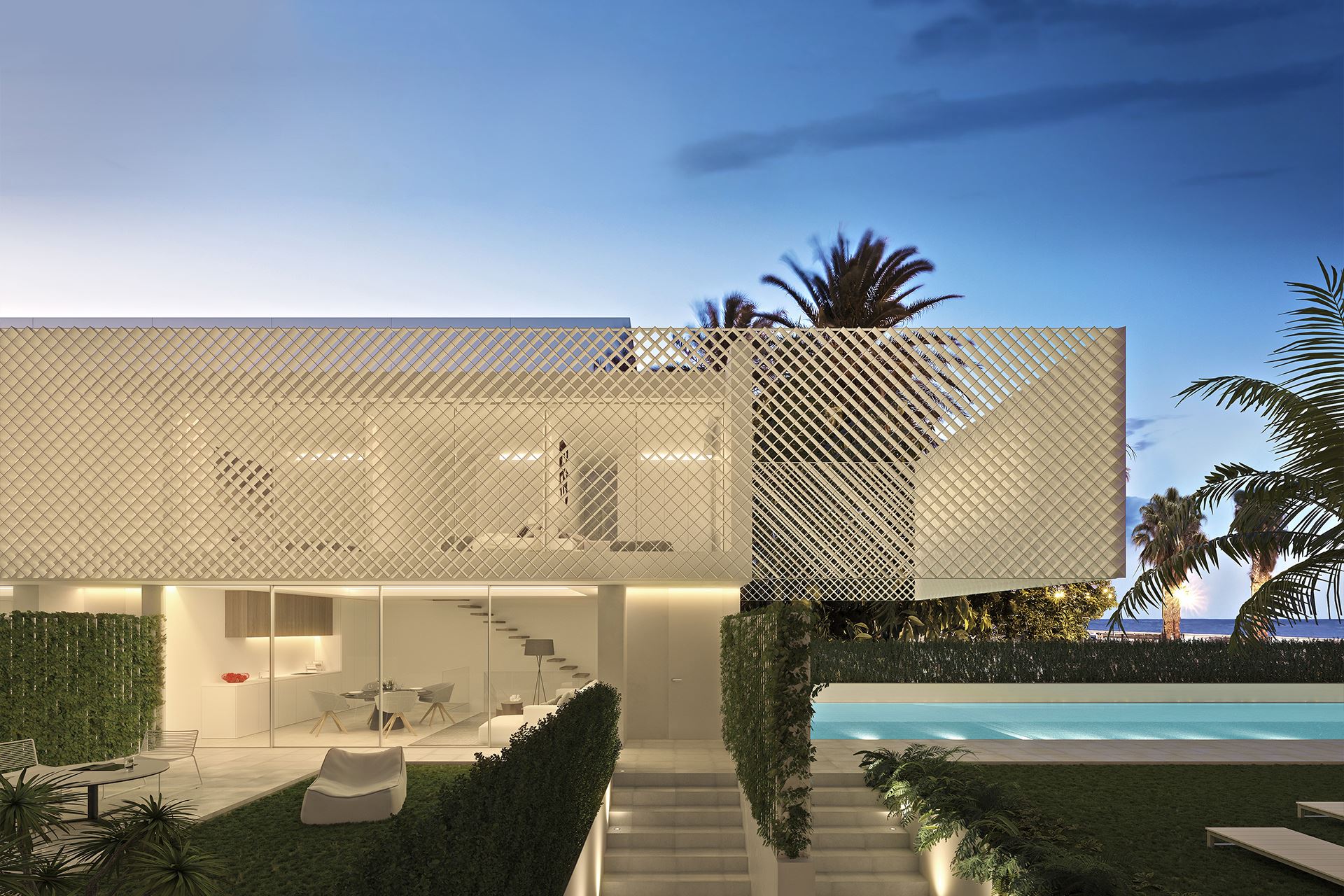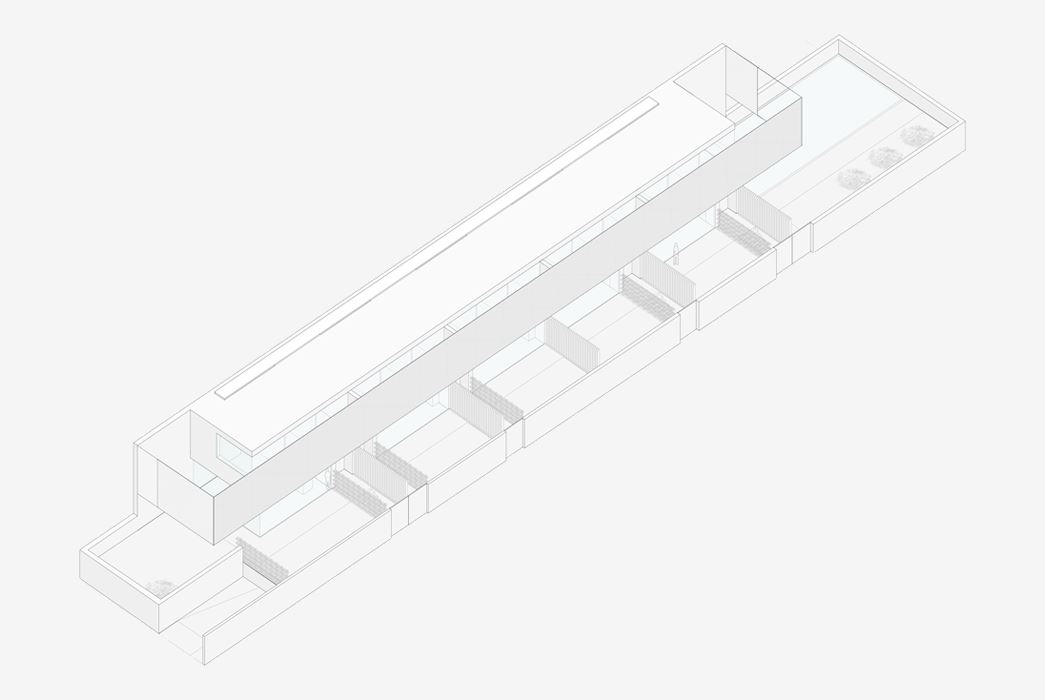 A PRISM ON THE GRID
A piece of rounded geometry that takes advantage of the accentuated longitudinality of the facade to reach proportions of marked horizontality. A horizontality capable of contextualising both with the long series of historic brick dwellings and with the penetratingly blue line of the sea.
Crowning this permeable prism, a terraced roof permits the use of the upper level of the dwellings, which from this elevated position achieve the best visuals towards the coast. A space of opportunity during the lively summer nights graced by the caress of the breeze.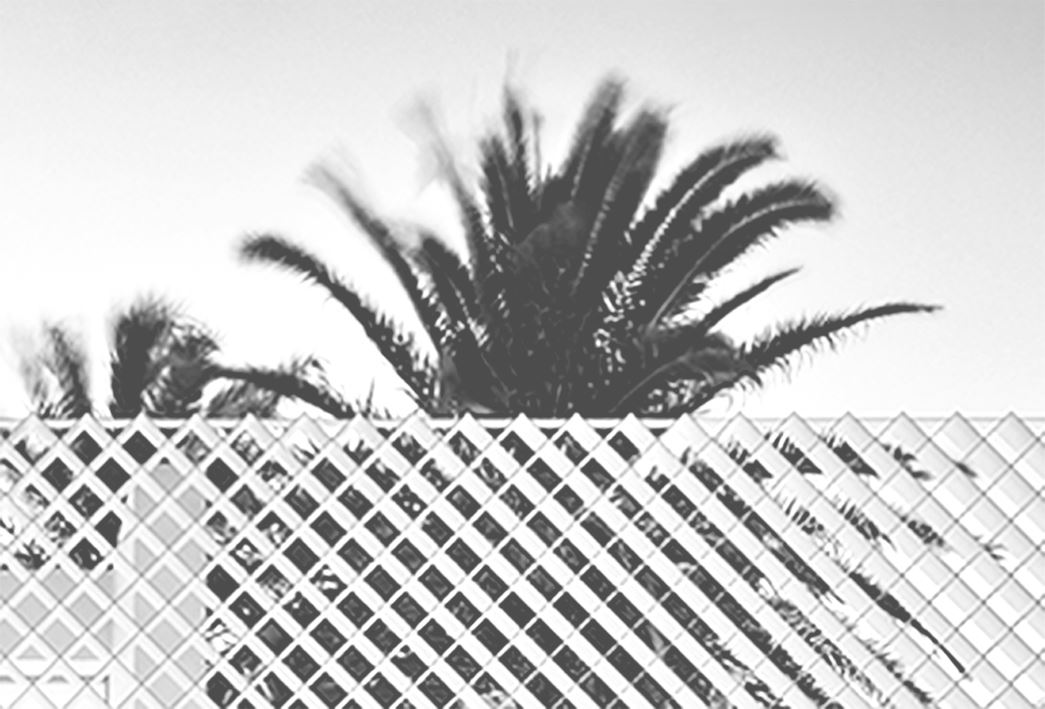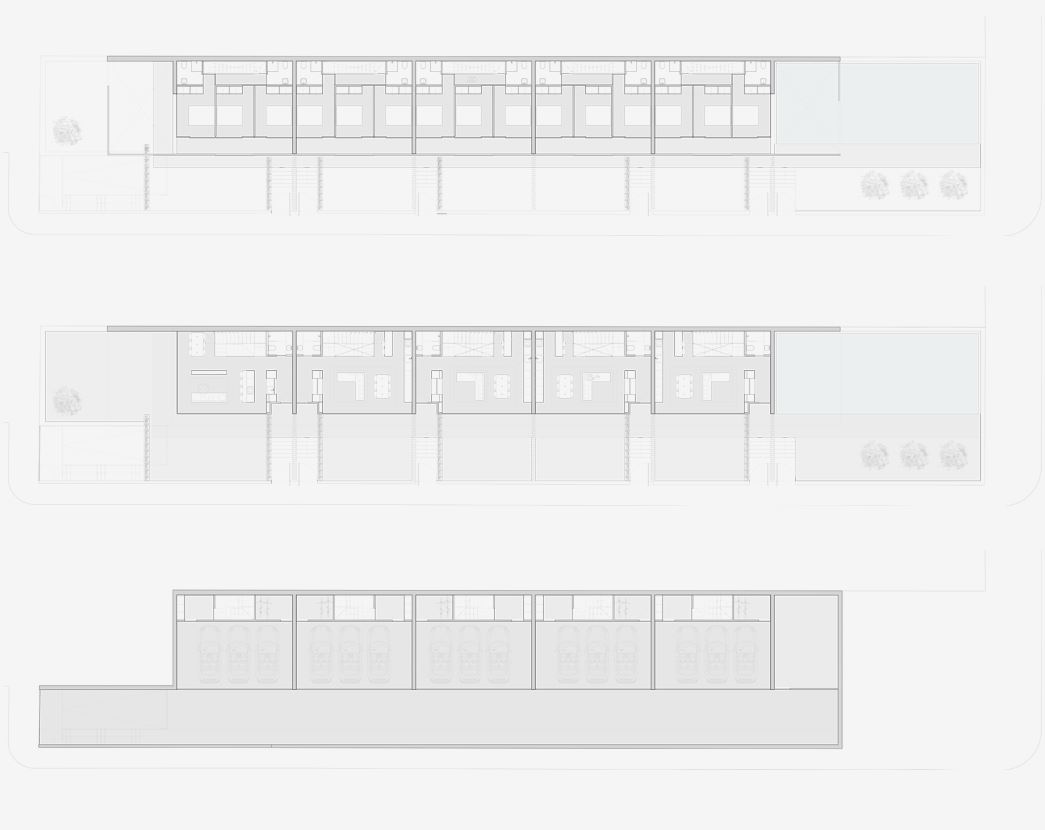 A SINGLE VOLUME, FIVE DWELLINGS
Following the traditional scheme of aggregation of dwellings in the neighbourhood itself, the project proposes a grouping of dwellings in rows. The construction is set back towards the bottom of the plot, leaving the front free in order to have a landscaped space towards which the dwellings can expand.
In this way, all the dwellings enjoy large landscaped terraces on the ground floor that maximise the spatial possibilities of the day zone in the benign Mediterranean climate. In order to guarantee the privacy of these exteriors, the entire group is seated on a massive plinth that slightly elevates the architectural piece, separating it from the street level and facilitating the location of the lower common basement.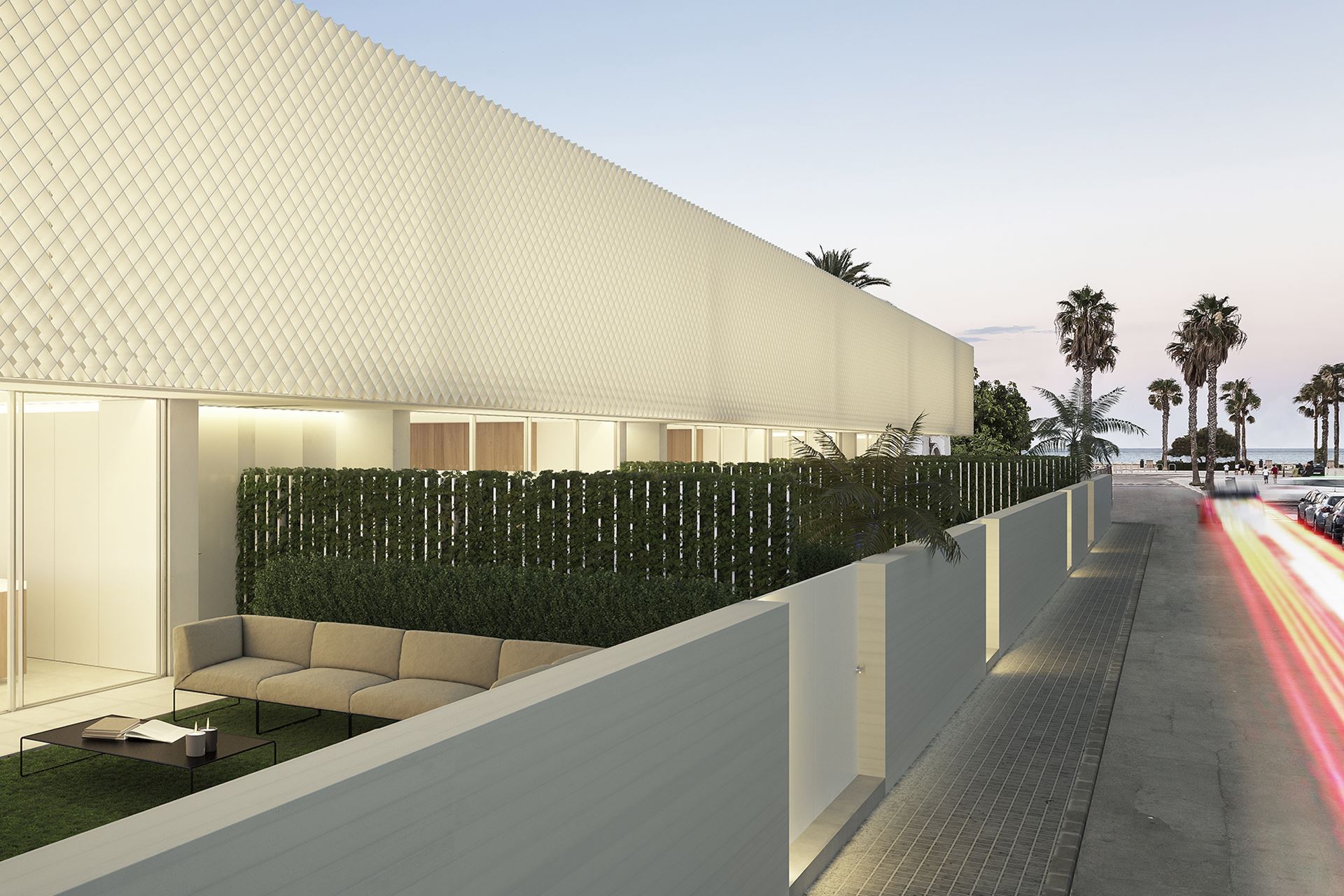 PROTECTIVE MESH
The upper floor, where the night areas are located, is protected by an elegant reticulated surface, a light skin that not only provides privacy to the rooms, but also regulates solar incidence and ventilation, improving living conditions. This element allows us, as architects, a research process that provides a homogeneous design response, embracing the entire group of terraced houses, and that seems to levitate on the Malvarrosa's garden.