A WINDOW TO CALLE DE LA PAZ
A window to the main commercial artery of the city. The Engel&Völkers offices refurbishment in calle La Paz, Valencia, must respond simultaneously to the public character of the customer service area and to the greater privacy linked to the work area. This duality is resolved without renouncing the visual advantage of the unique diaphanous space, essential in a space of limited surface, differentiating both zones with a change of height.
As the only point of contact with the exterior, the reception area is strongly related to the street, overturning the urban road along the entire length of the façade and maximising the capture of natural light towards the interior. Its main task as an exhibition space is complemented by two workstations at the reception and a rest area.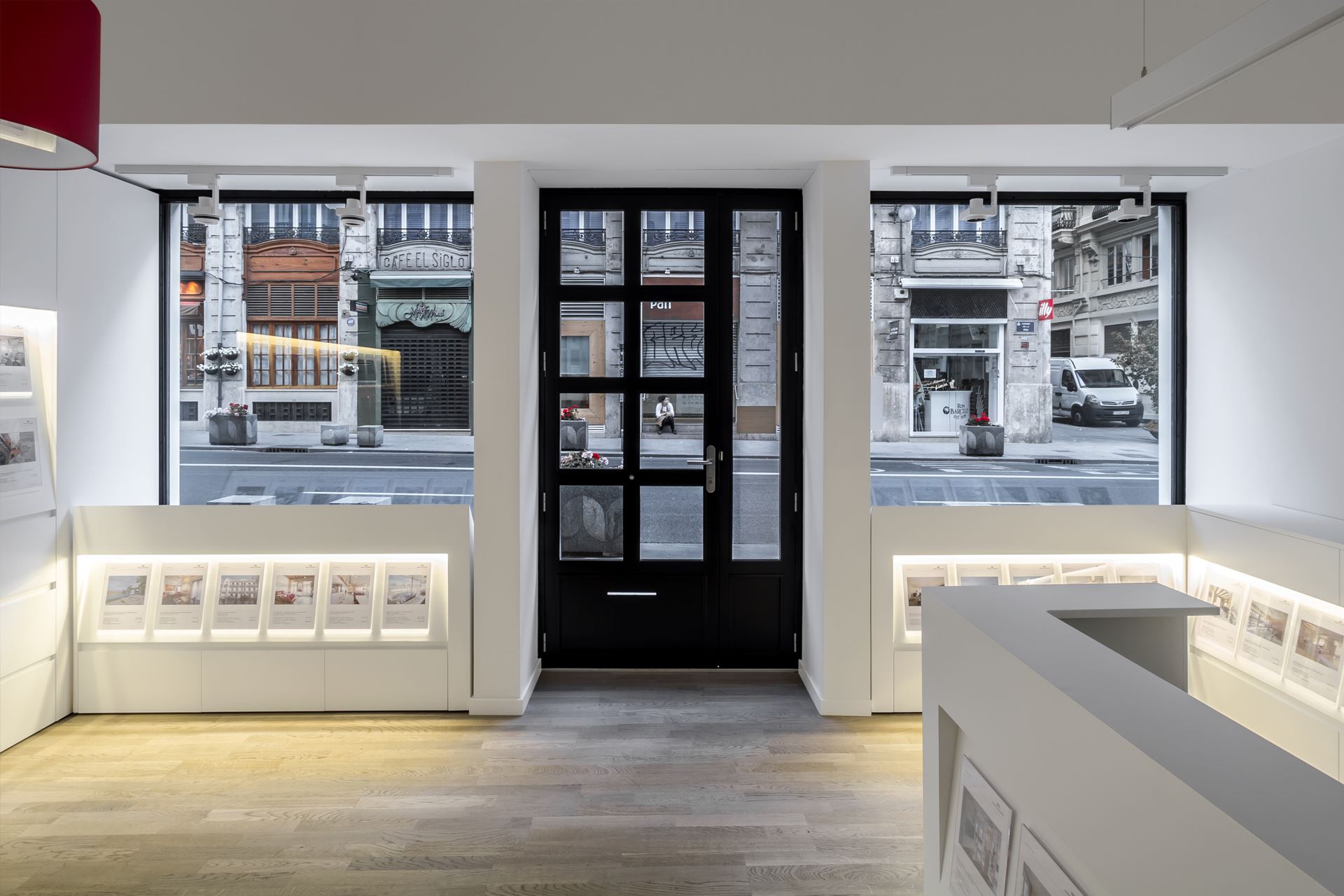 DESIGN AND FURNITURE
Furniture design plays a particularly important role, characterising successive spaces and solving functional and conditioning requirements. Indissolubly linked to the architectural layout, the furniture not only accommodates the workstations, storage and exhibition points, but also houses the electrical, lighting and air-conditioning installations, as well as assuming compositional responsibility.

WORKING AREA
In the refurbishment project of these offices in Valencia, the working area, at a lower level and connected by a wide open staircase, is organised in two symmetrical blocks of three work stations each, which as monolithic pieces lock the work surface with the storage modules. The last section in the vertebral axis of the proposal is occupied by the most exclusive area of the needs programme: the meeting room.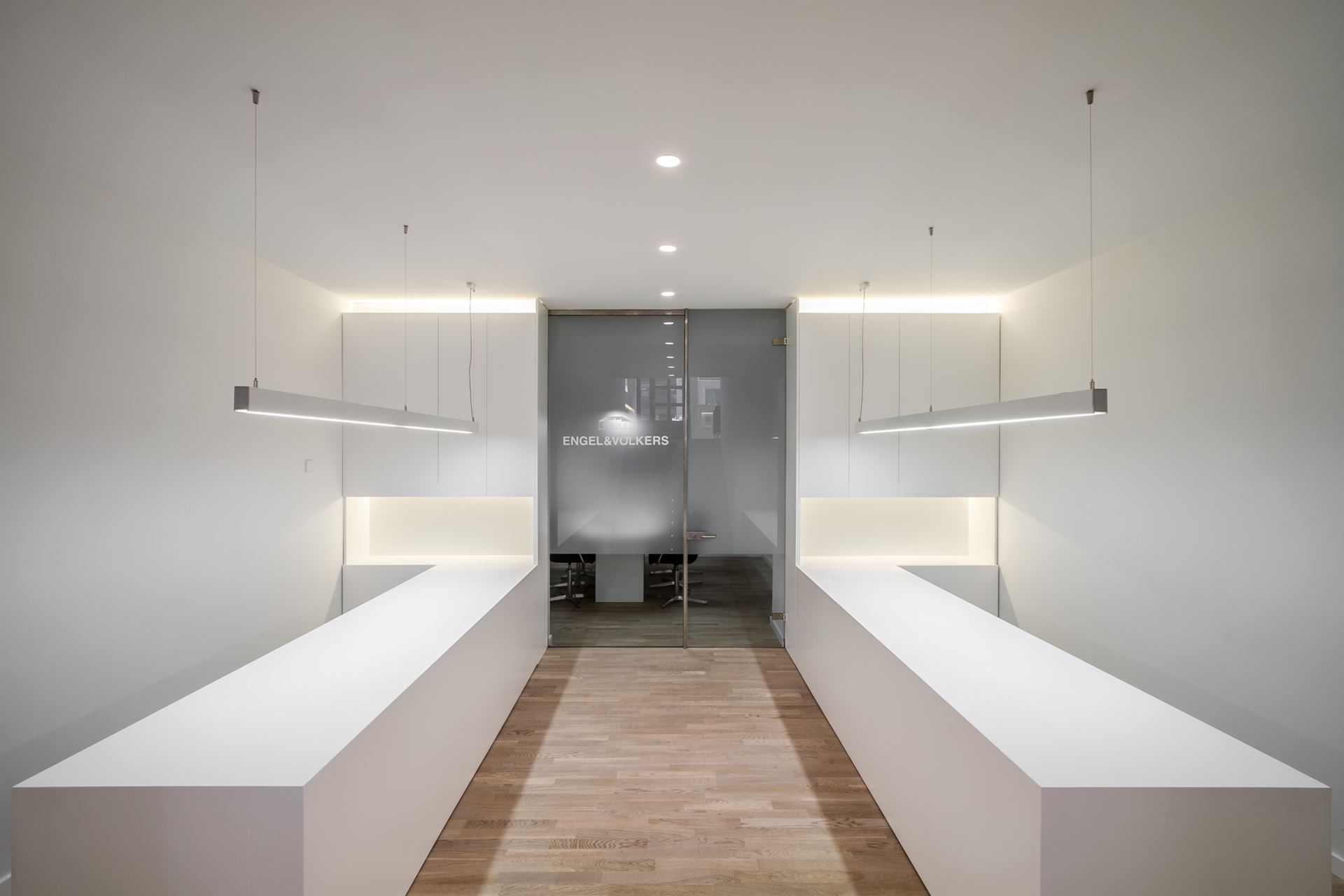 In the lower area there is a white and neutral environment with furniture designed to measure to achieve a space of concentration and work in harmony.