DOMINATING THE HORIZON
The top of a mountain on the island of Ibiza, solitary in its high elevation, the project of a house which location invites you to look at a vast horizon dominated by the sea. The radiant luminosity of the Mediterranean acquires a greater intensity in the limpid air of the coastal mountain. The sapwood, the smell of salt and the breezes merge in an atmosphere that manages to transmit a deep sensation of peace and harmony.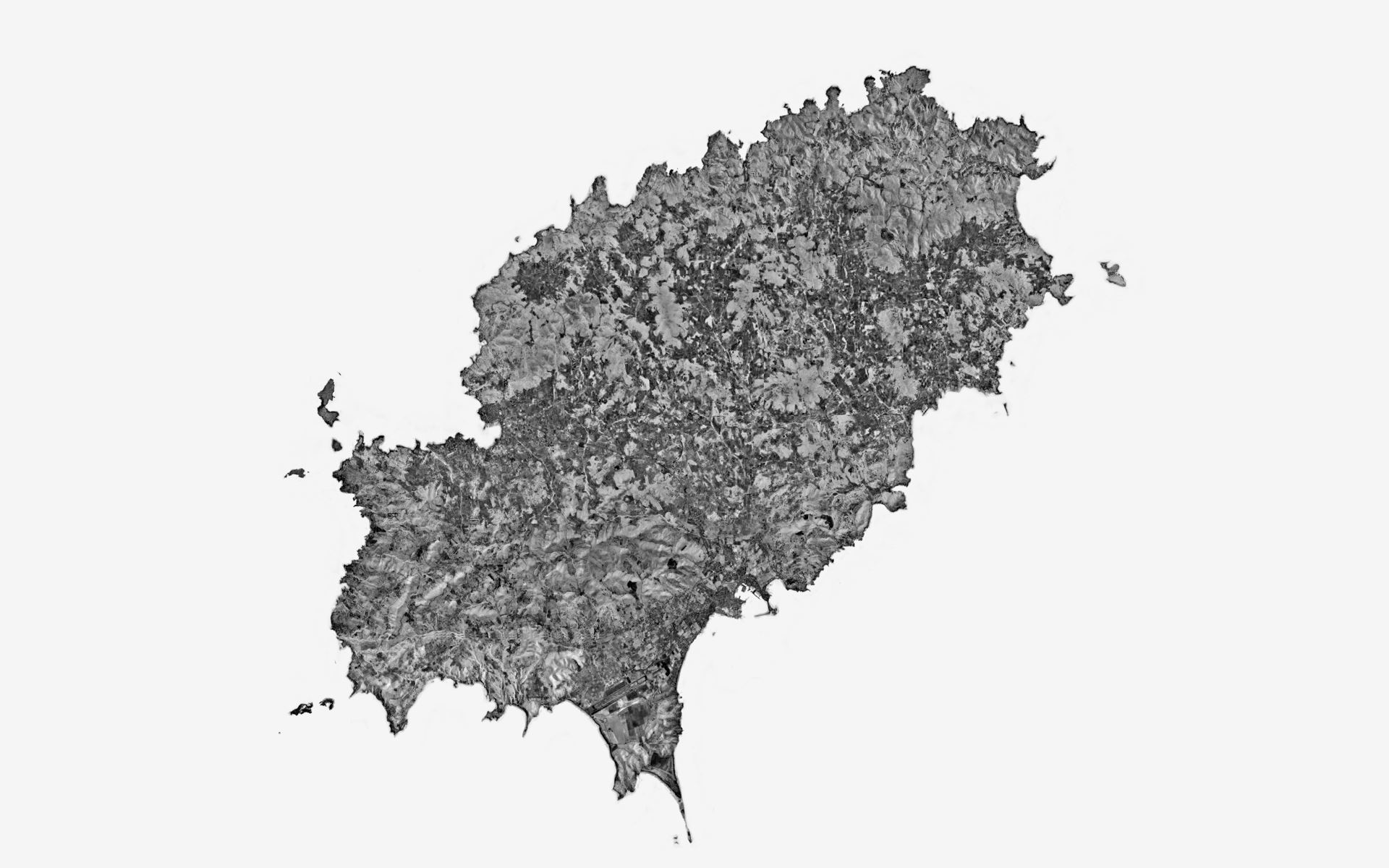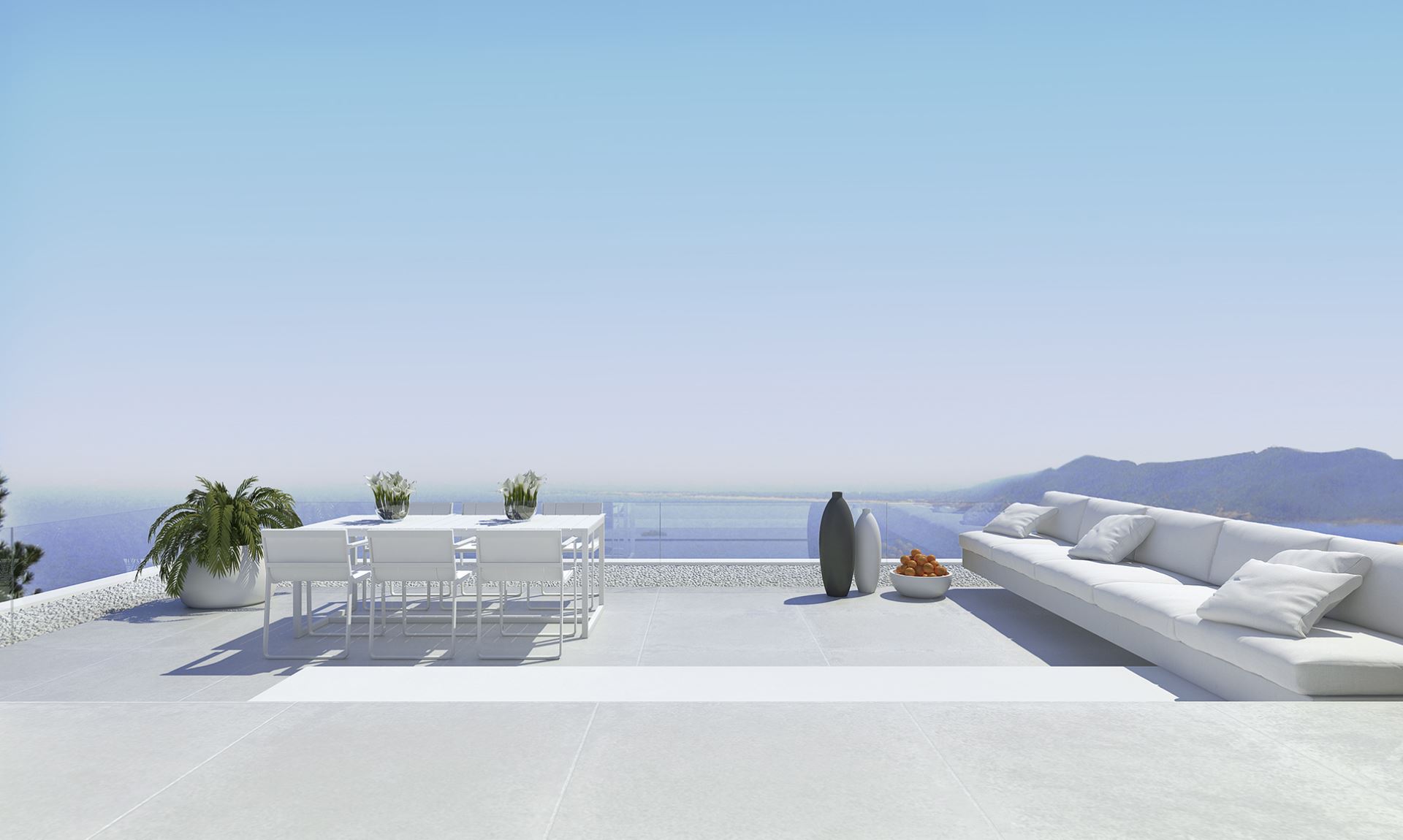 TERRACES IN CASCADE
The dwelling design takes advantage of his situation and opens up to the broad visuals it enjoys. The project of the house tries to preserve the natural charm of the Can Rimbau environment, on the island of Ibiza, so its implementation is done through two superimposed white prisms that slide between each other, minimizing the footprint of architecture and creating terraced outdoor spaces that turn over each other, connecting visually in a cascade.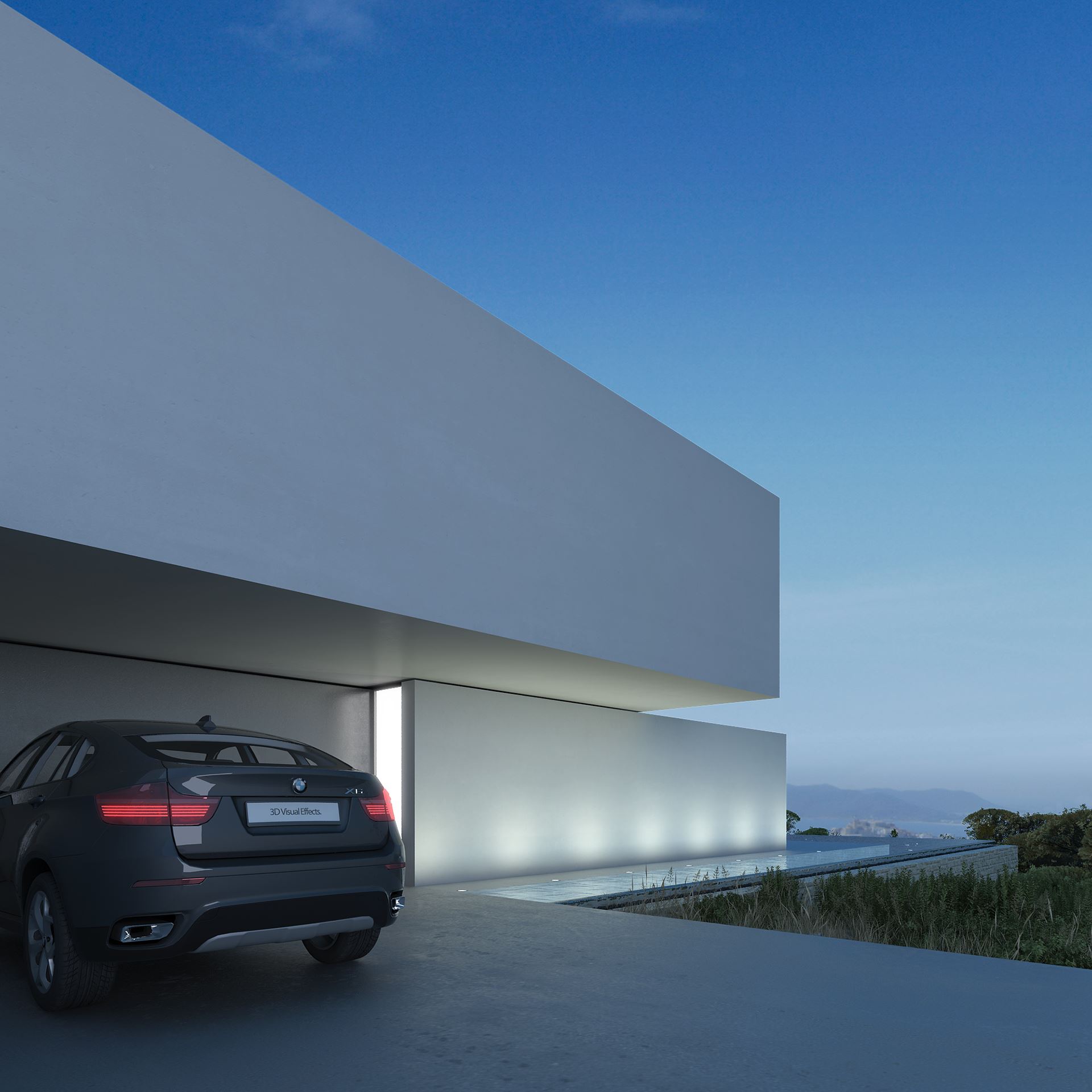 The dwelling is conceived as a path along levels intimacy where the visuals are outlined and different permeabilities are generated. The sequences between the access, the lounge, the chill-out, the terraces or the swimming pool provide different scenes to the living spaces with nuances of privacy that enrich the architectural experience.
INTERIOR / EXTERIOR
The interior-exterior boundaries are merged and the maritime environment penetrates into the interior of the dwelling. The living-dining room space presents a continuity with the exterior space through the chill-out space, configured by the roof of the lower floor. The chill-out becomes a real extension of the living space, a quiet place to rest and from where you can contemplate the sunsets of Ibiza. Similarly, on the ground floor there is a continuity between the night zone and the outdoor space marked by the swimming pool, which reflects the vegetation and the blue sky.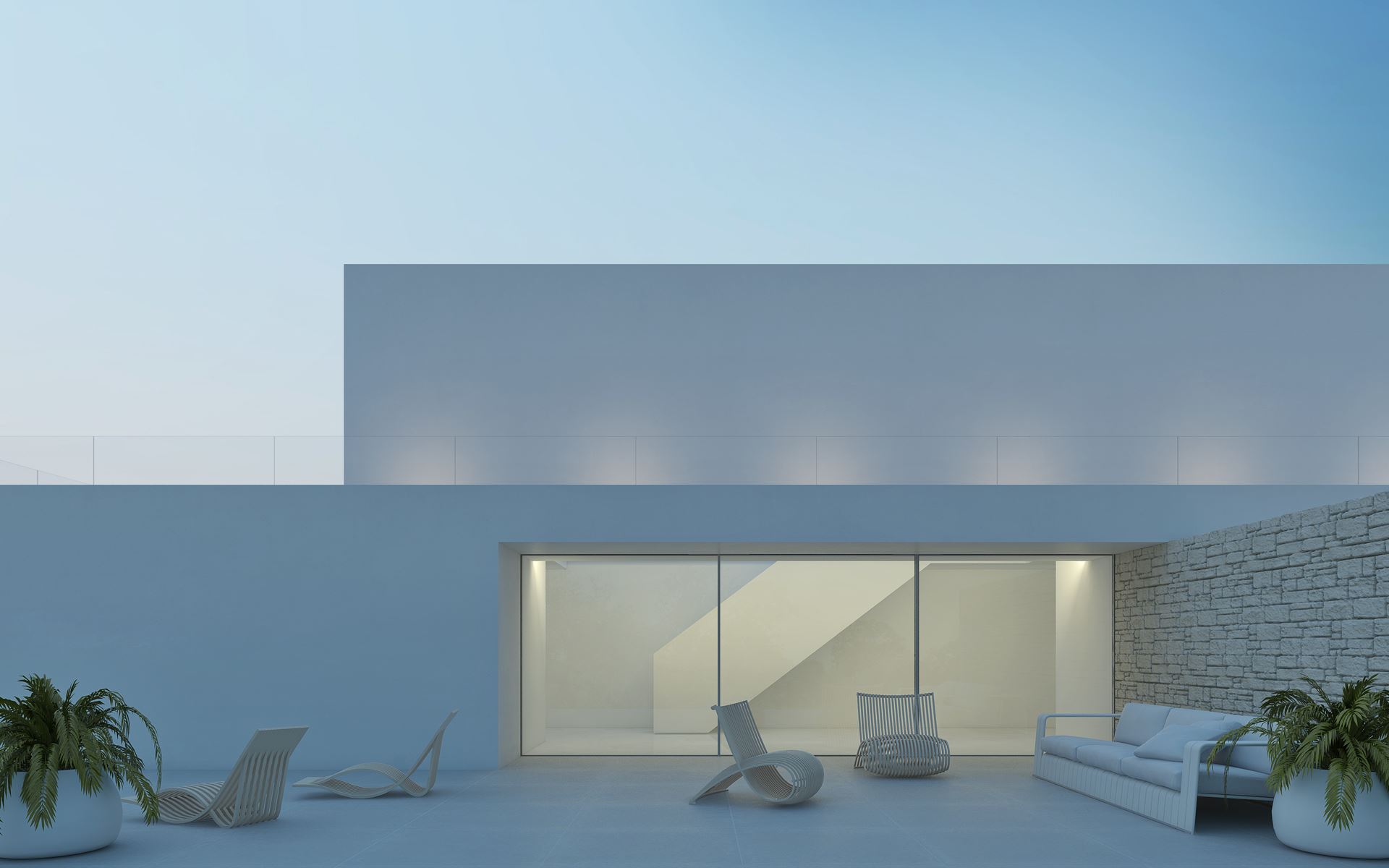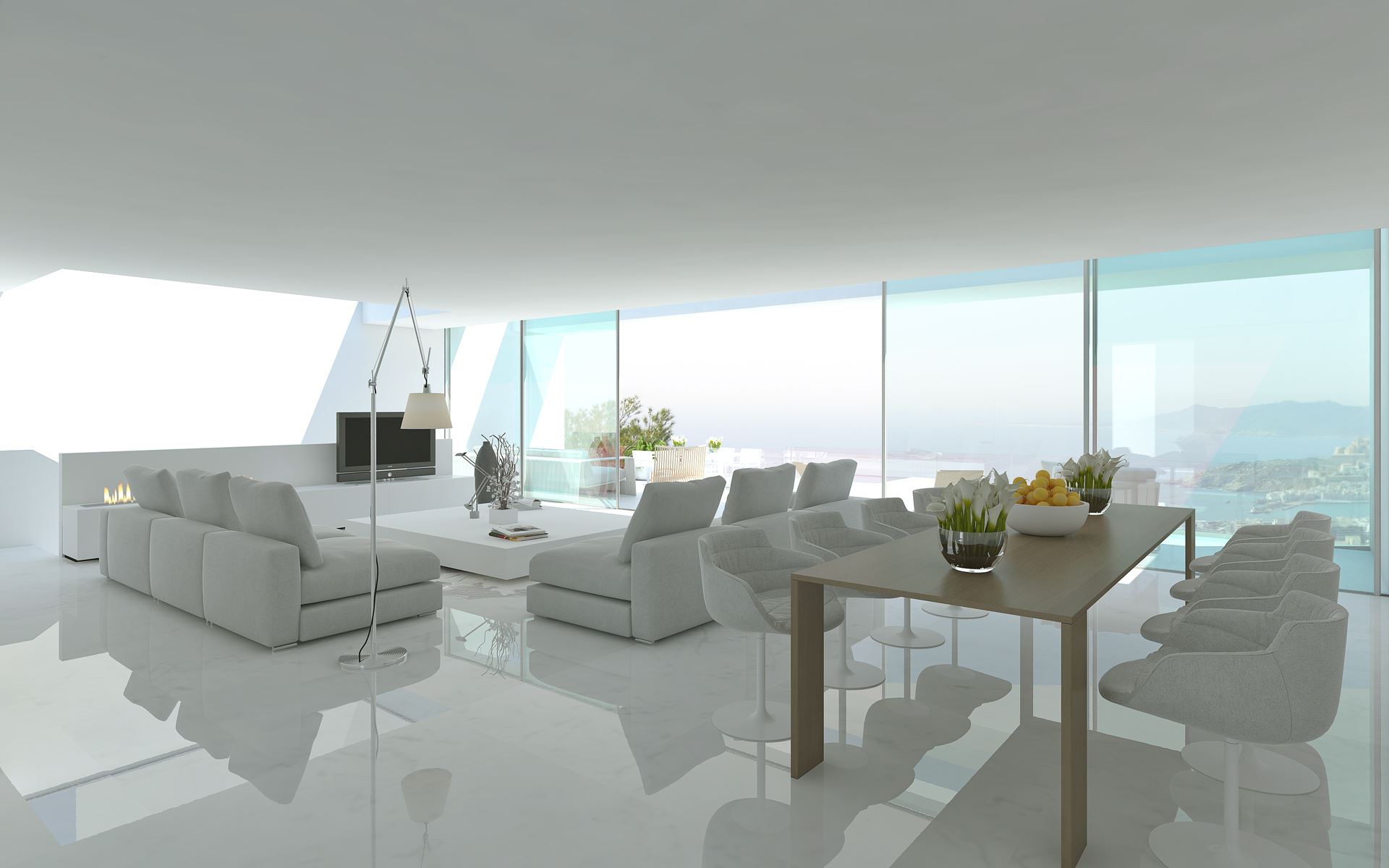 SCENES
The design of  the dwelling access, flanked by a slope of vivid rock, begins the route hiding the visuals, generating itself around a courtyard that builds a private interior landscape. This is formally defined by a series of planes that slide, fly and are propitiating games of lights and shadows, as well as smaller scales. The ample visuals towards the landscape are kept veiled to appear suddenly in the diaphanous spaces of the day zone, reaching effects of greater impact.

At the following link you can learn more about architecture projects we have done on the island of Ibiza :  + Info