FRAMING THE SUNSET
Combining architecture with location is a motivating challenge in this house in Ibiza. It is located on an extensive and steep plot of land, covered by a pine forest, in a famous residential area of the island. Between the tops of the trees, fixing the view to the southwest, you can glimpse the massive profile of Dalt Vila cut out over the sea, with the vibrant marina of Ibiza at its feet.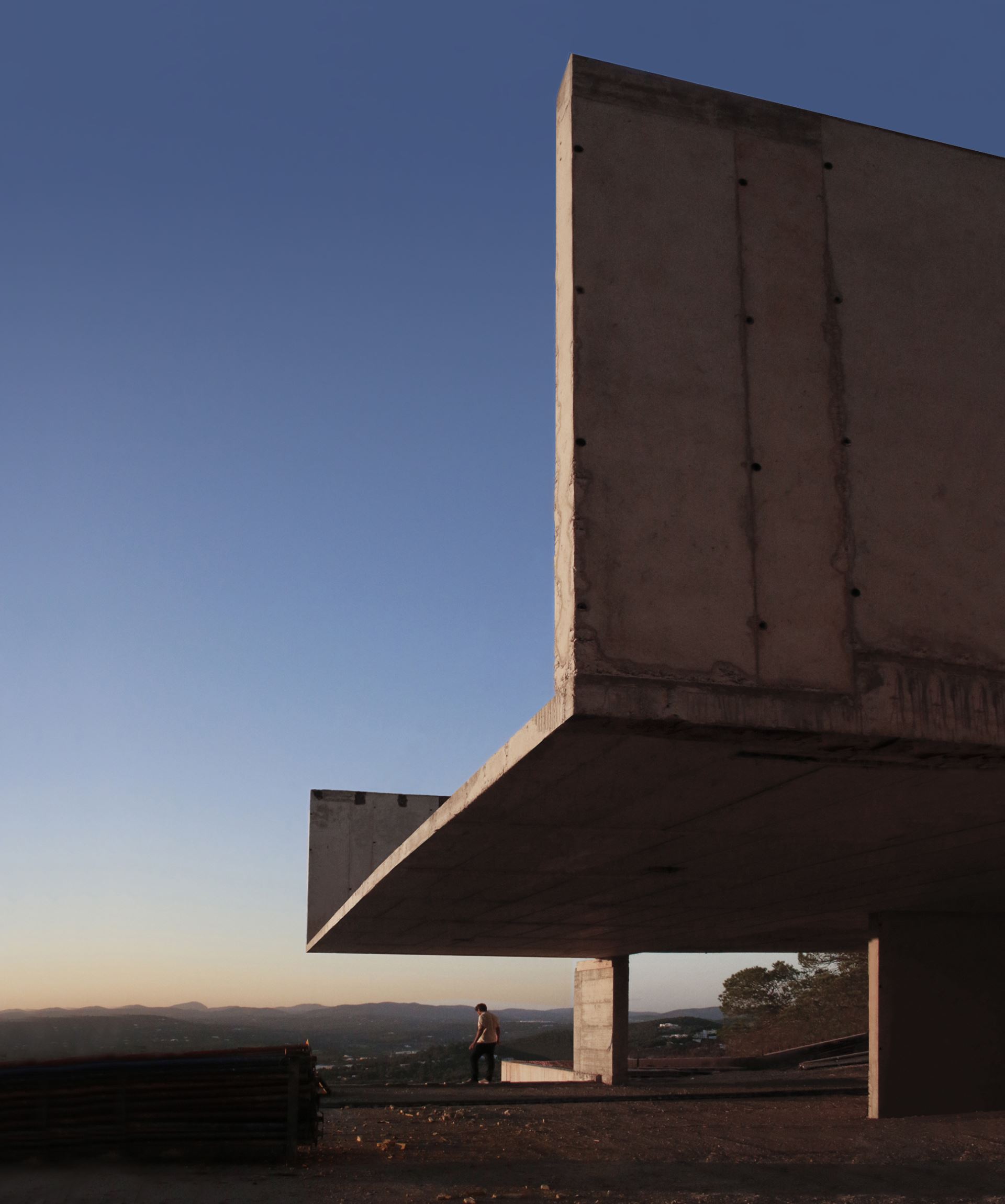 THE FLIGHT AMONG THE FOLIAGE OF THE PINES
A powerful flying body that emerges from the bare rock and captures those visuals. A house that levitates over the landscape, suspended over the pines and framing the iconic Ibizan sunset. We are looking for an architecture that dialogues with its surroundings and generates spaces where we can relax and enjoy a serene sunset with Ibiza as a background.
THE COAST AND THE MOUNTAIN
Under the bold cantilever is the swimming pool, sheltered like a private cove and favoured by the deep views towards the valley. The terraced spaces around the swimming pool are linked to the rugged environment of the pine forest, worked from the landscaping to integrate it as a place for recreation of the dwelling.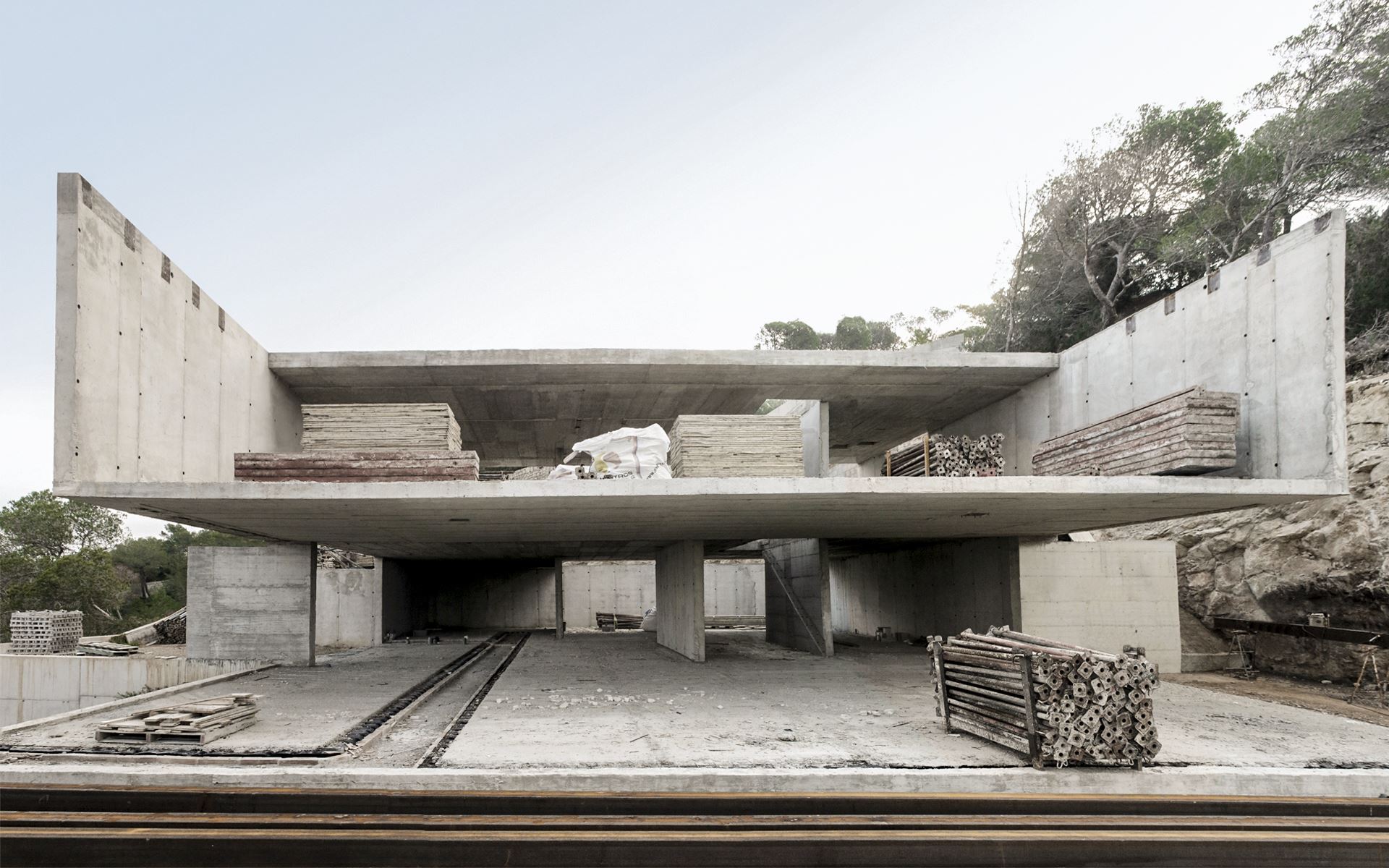 THE FIFTH FAÇADE
The access to the parcel, with its rugged topography, is from its highest point. The approach to the house takes place, consequently, through a route in strong descent. The roof of the building acquires an unusual prominence, truly consolidating itself as the fifth façade of the architecture, for which reason its design and execution are carried out with painstaking detail.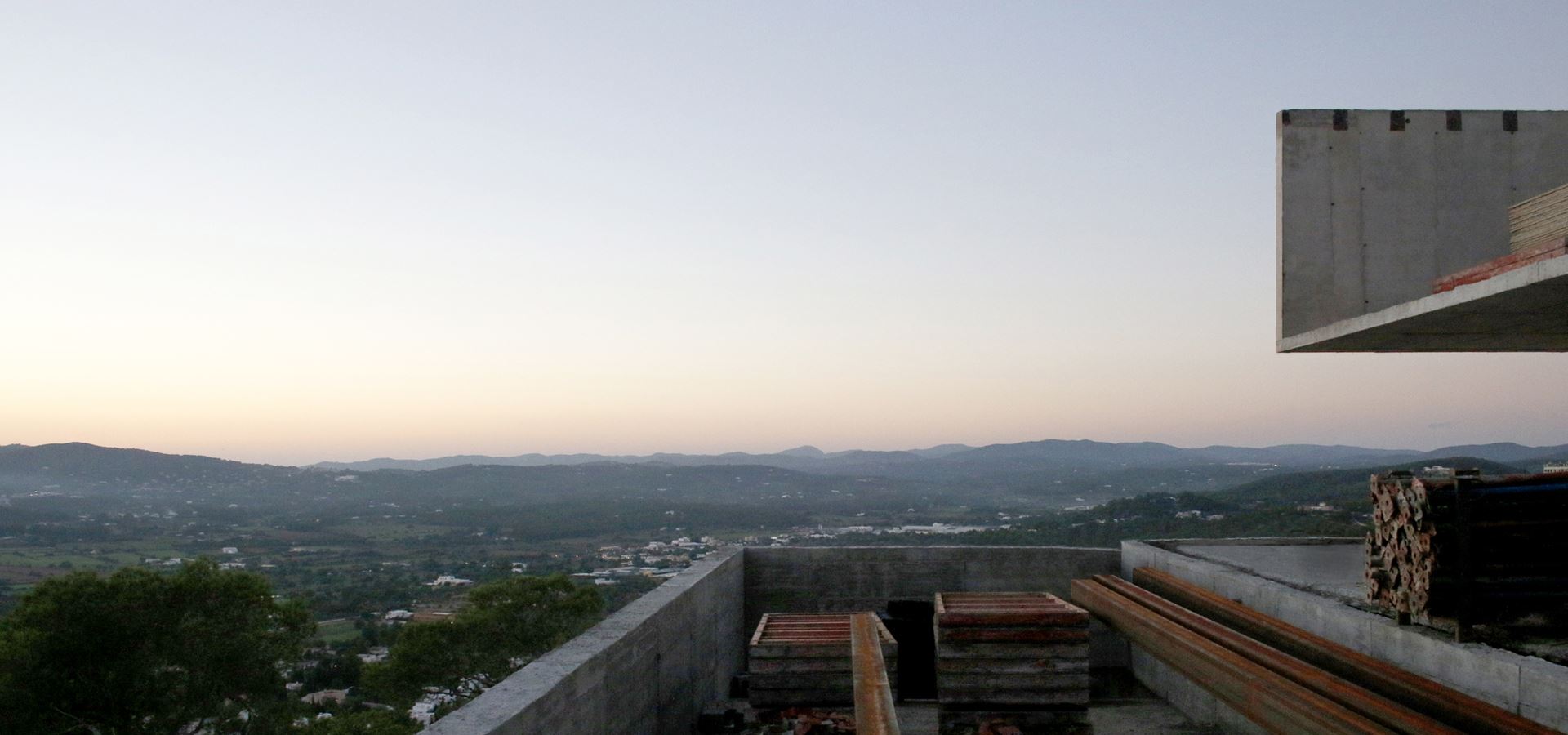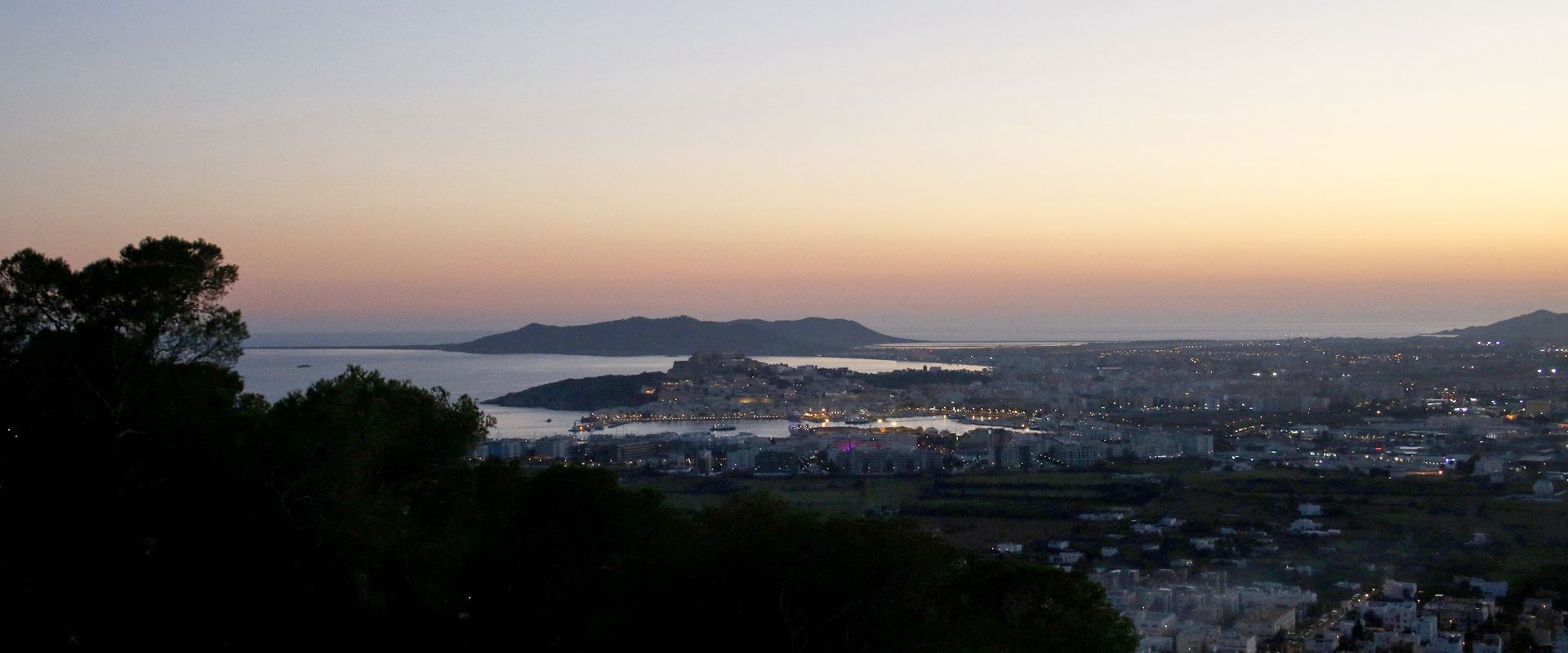 BETWEEN THE ROCK AND THE VALLEY
The interior spaces are enriched with highly focused tangential visuals, framing studied lateral openings that relate the abrupt materiality of the bare rock of the hillside with the distant mountainous foothills of the interior of the island.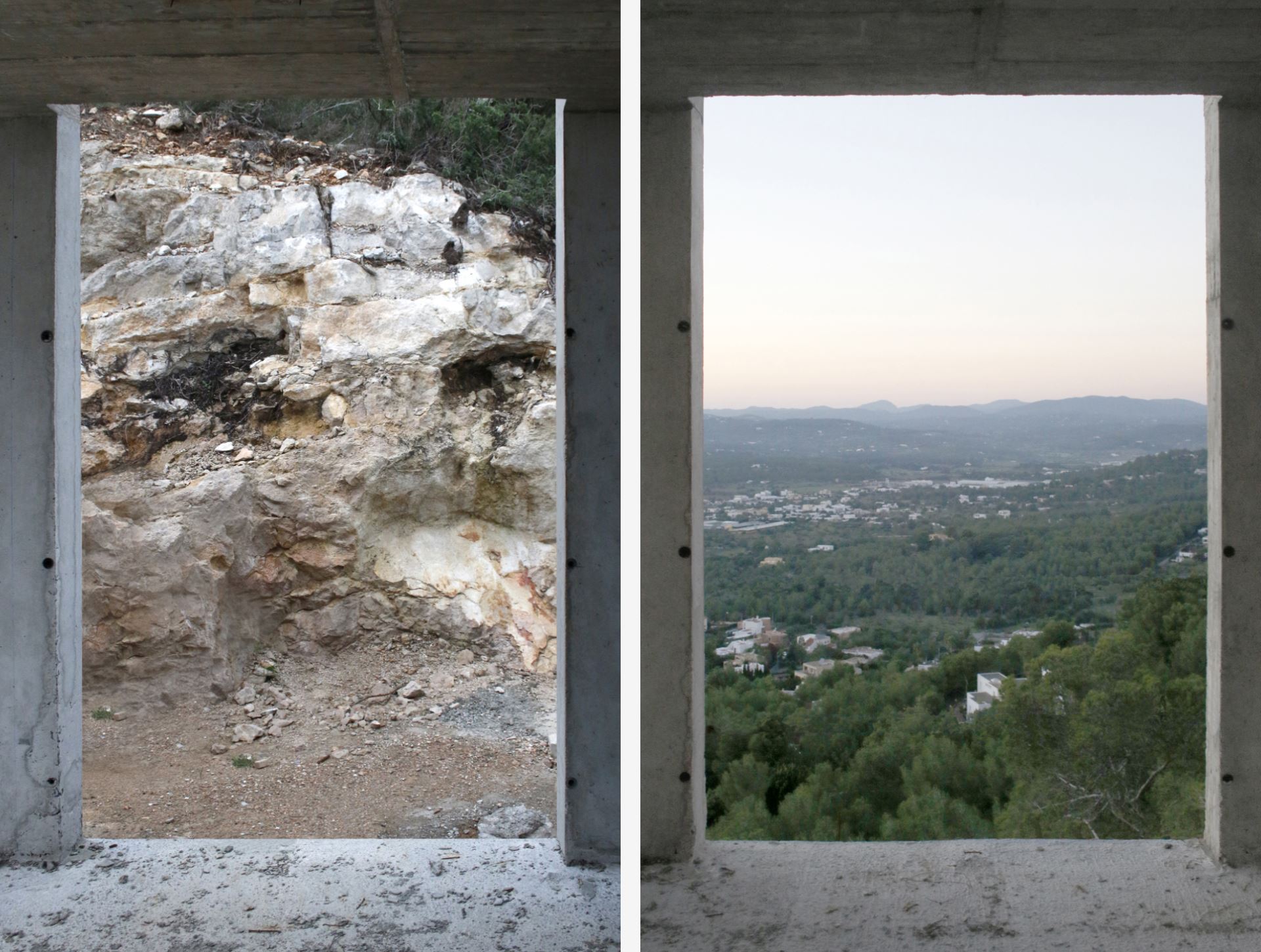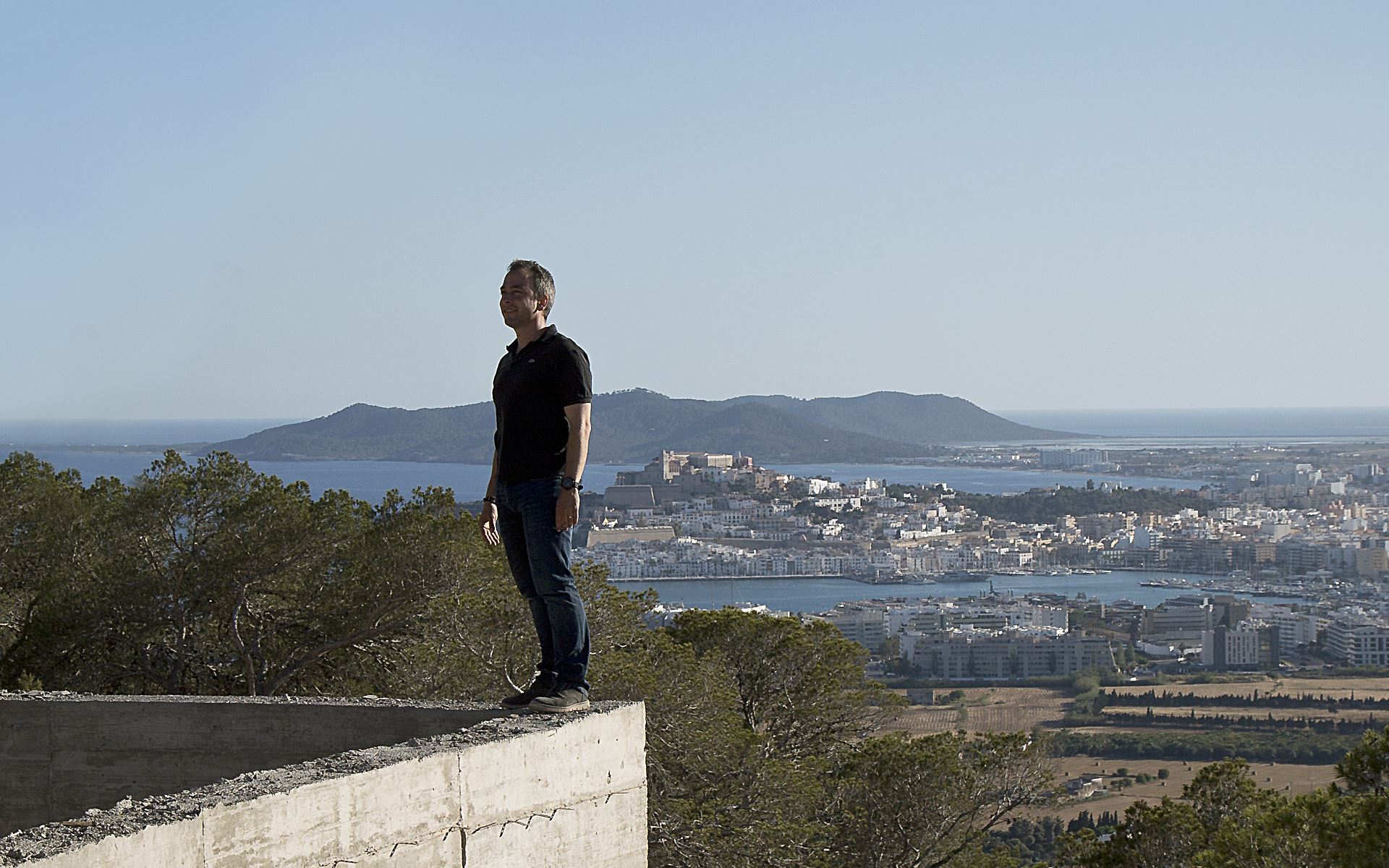 [
BUILDING THE VIEWPOINT
The adventurous decision to throw an entire architectural body into a risky cantilever can only be endorsed by the construction through a precise structural calculation that guarantees the feasibility of the poetic design gesture. It is only through technical solvency and professional execution that an idea can be materialised with dreamlike tints that becomes a reality.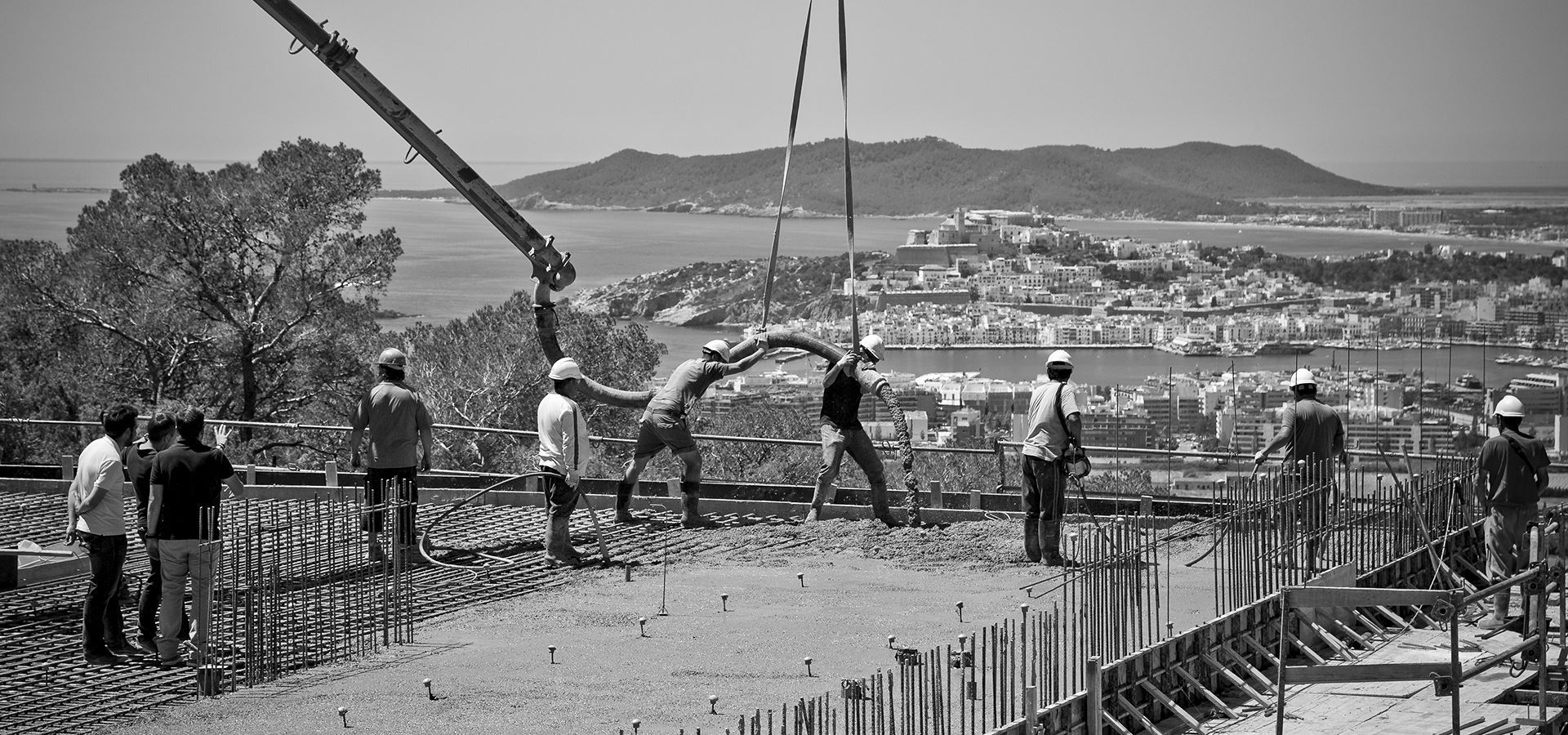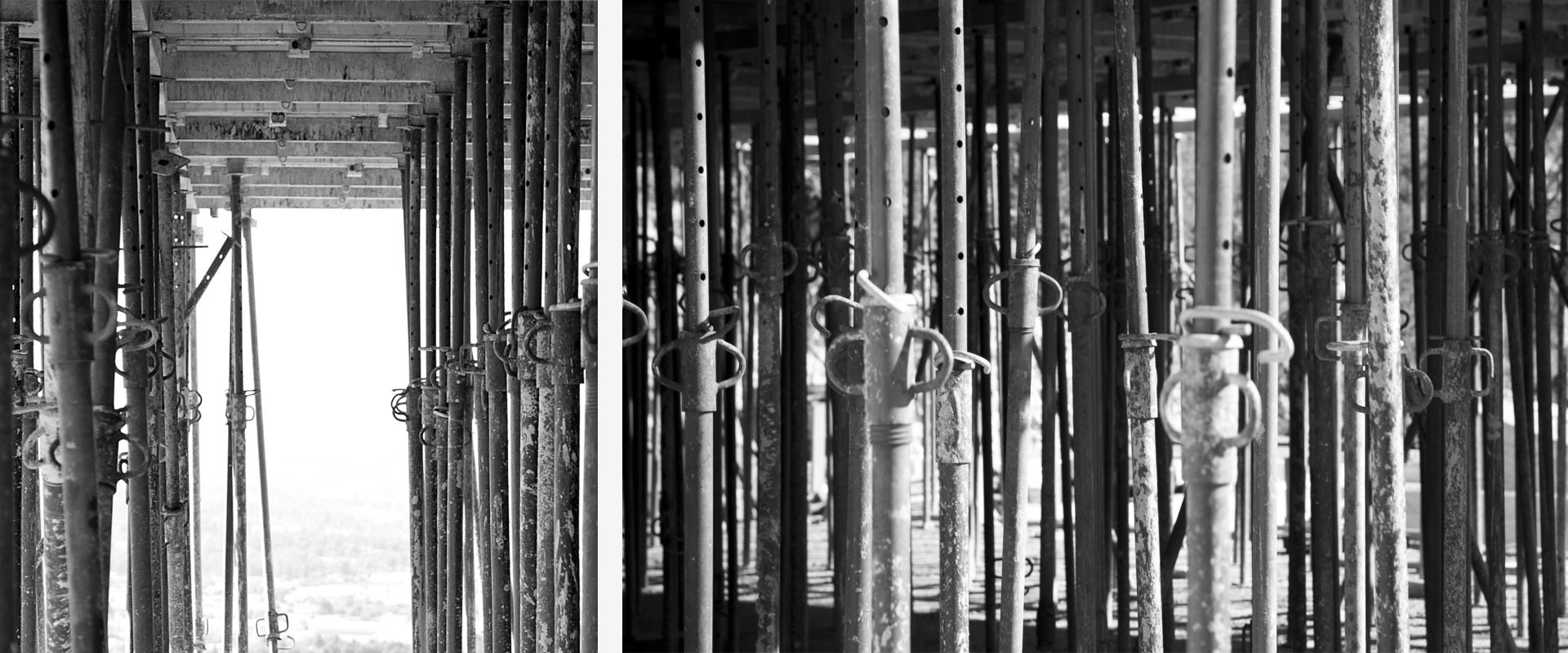 At the following link you can learn more about architecture projects we have done on the island of Ibiza :  + Info