A PRIVILEGED LOCATION
The house is located in a new expansion area of Rocafort, a municipality northeast of Valencia, where the architecture emerges to enjoy the wide views. A clear skyline in front of a park and orange groves.
Taking advantage of these magnificent views, there is a two-storey house, the upper floor being a viewpoint towards the park and the nearby fields while the ground floor is articulated under the cantilever of the upper body.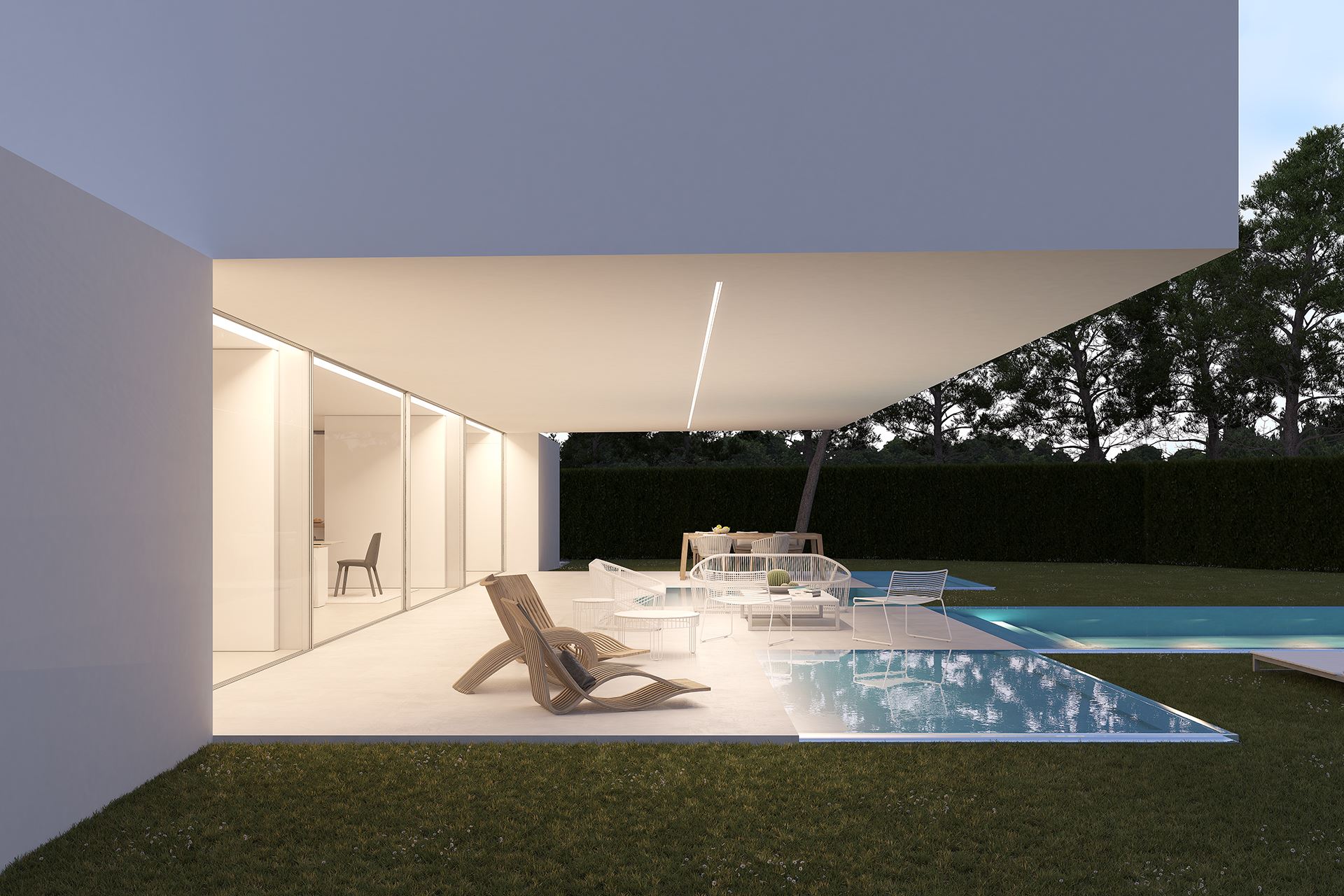 INGRAVITY AMONG BODIES
Conceptually, the project seeks to play with the crossing of vertexes between both bodies generating a sensation of weightlessness. This effect is also produced in the plane of the floor at the level of implantation, as various sheets of water slide together under the cantilever. The lower body between the vertexes of the upper floor is completely configured as a passageway between both sides, achieving an amplitude of views of the landscapes enjoyed by this house in Rocafort, where the space is not merely delimited by the architecture of the dwelling.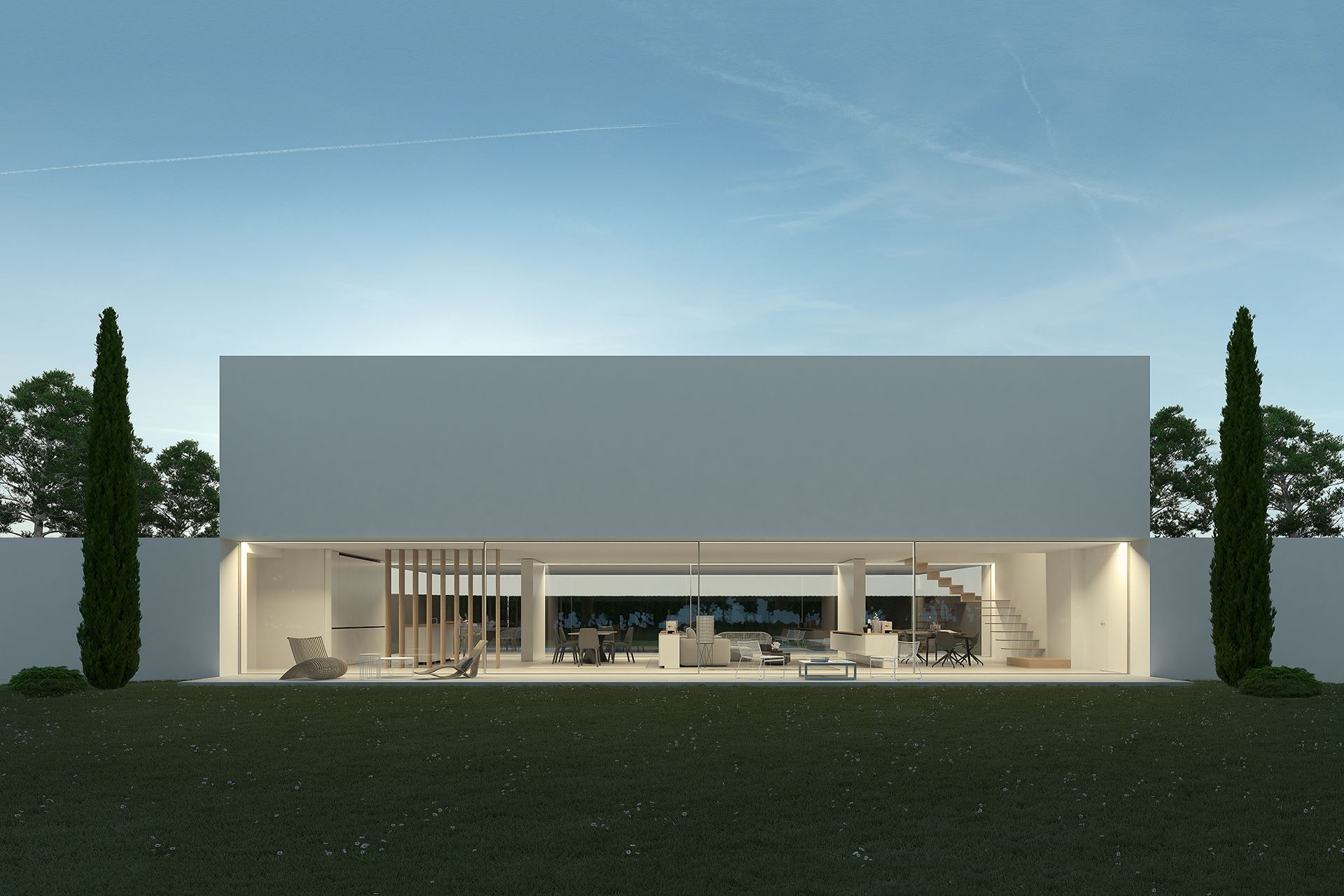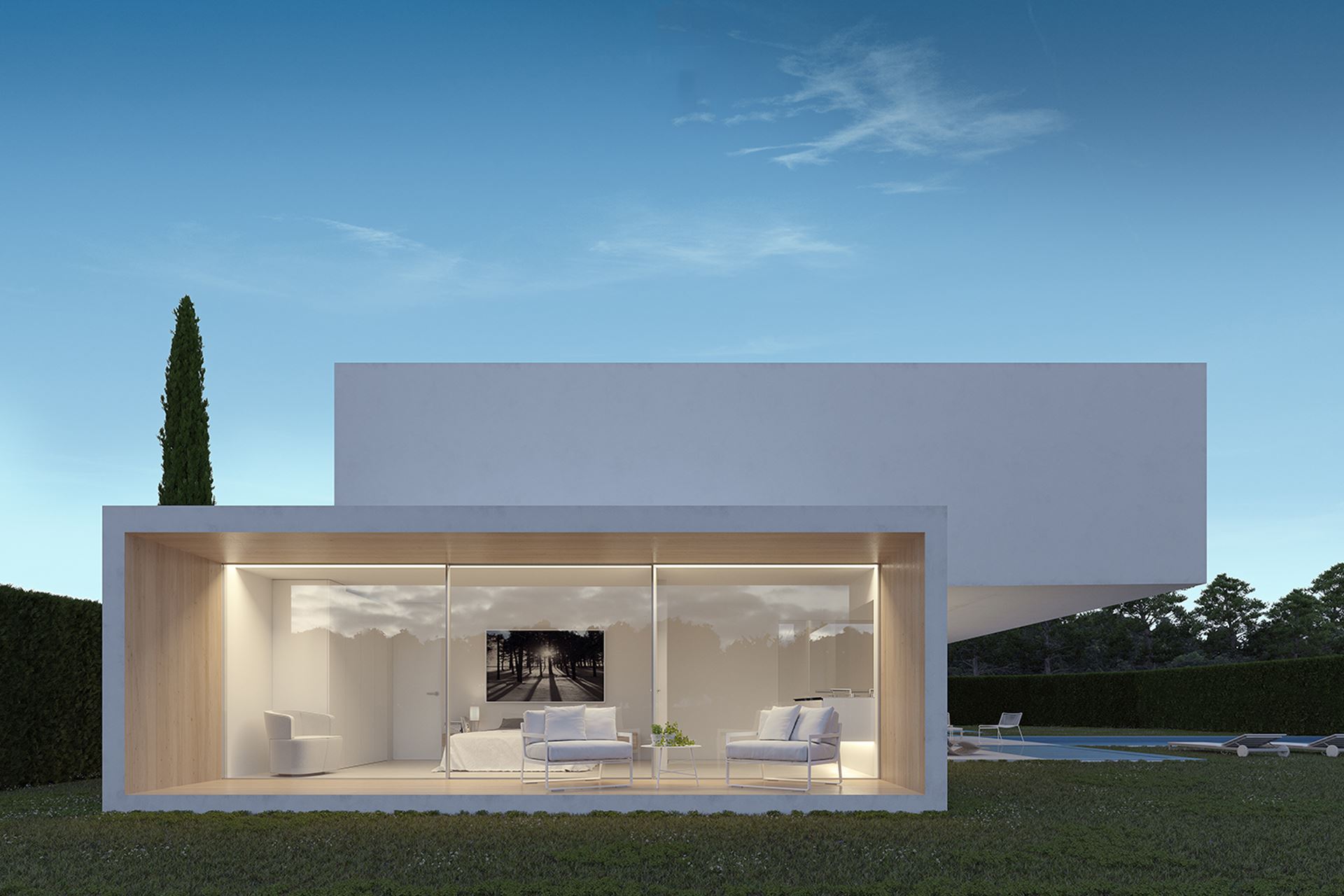 ZONIFICATION
The house has day areas on the ground floor next to the guest bedroom en suite. The different uses such as living room, dining room or kitchen are linked in a continuous space until the communications nucleus is reached.
The sleeping area and an independent studio are on the upper floor of the architecture. A private courtyard next to the circulations space provides spatial quality and floods the path to the bedrooms with natural light. This outdoor space, thanks to the pleasant climate of Rocafort, can be incorporated into the house by opening sliding windows.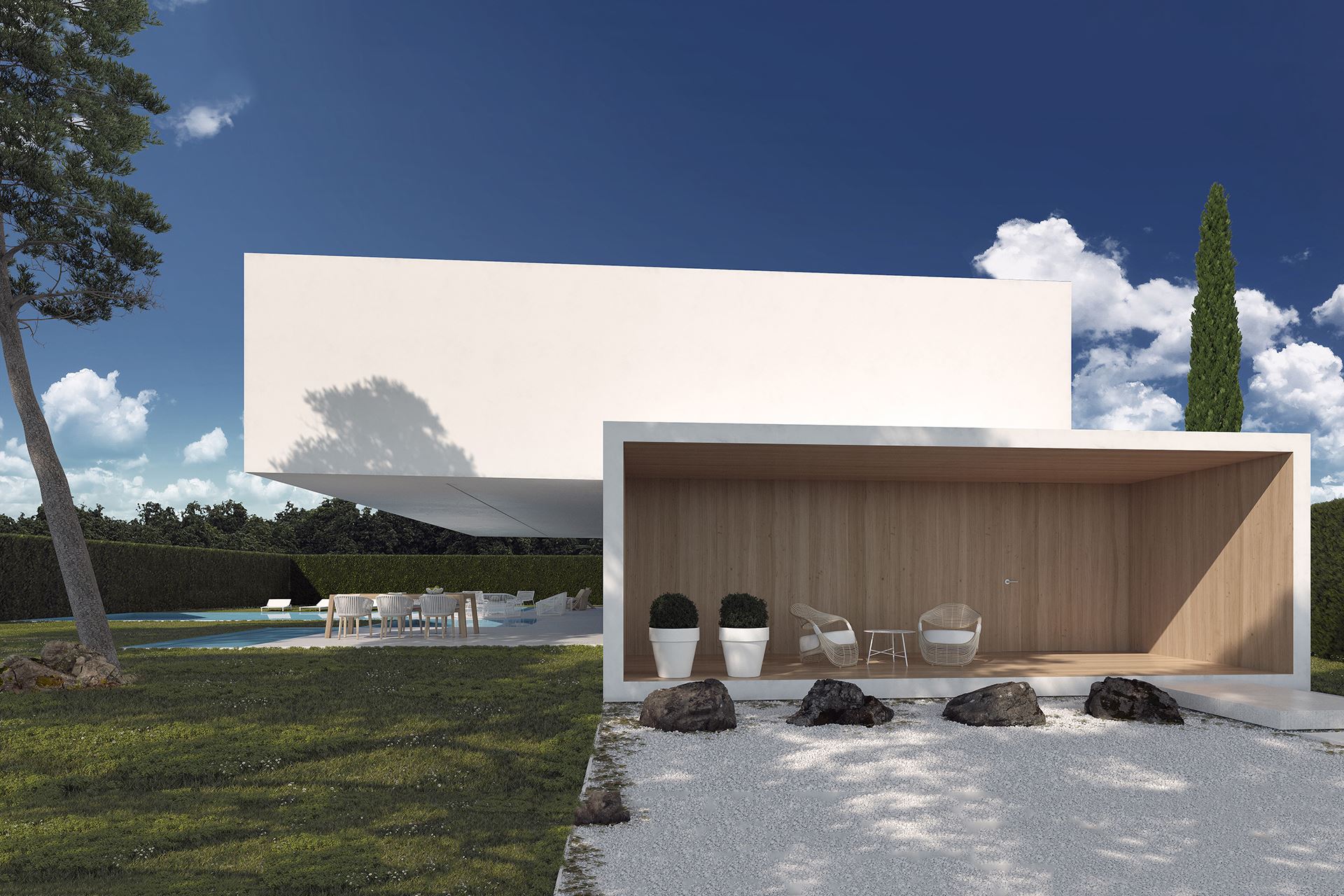 ESPACIO PASANTE
The day spaces are configured in a continuous and flexible way, being able to be independent but achieving a continuity between kitchen, dining room and living room.
In addition, the space is passing through on its southern and northern fronts, flooding the space with light and generating crossed ventilations that achieve great comfort.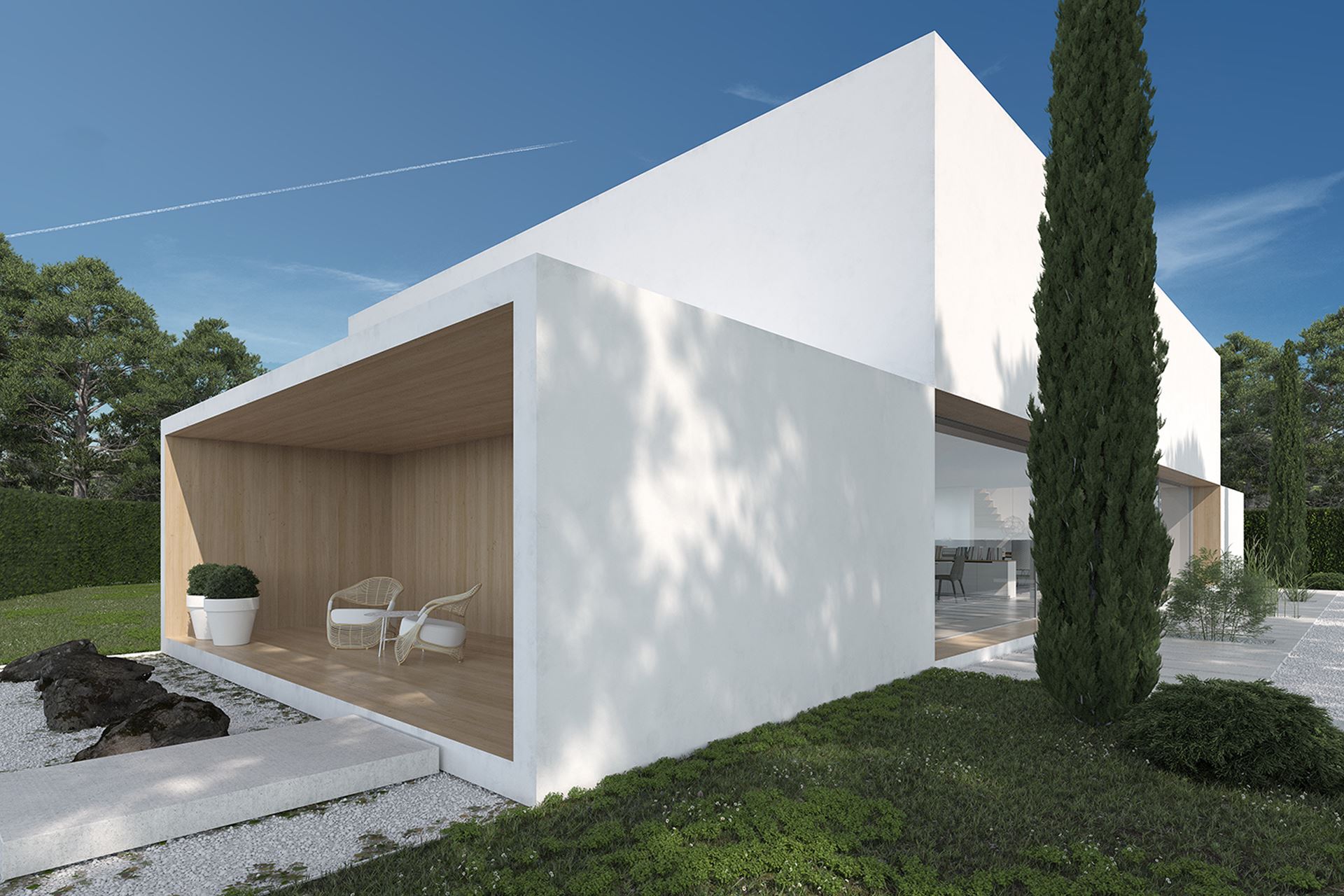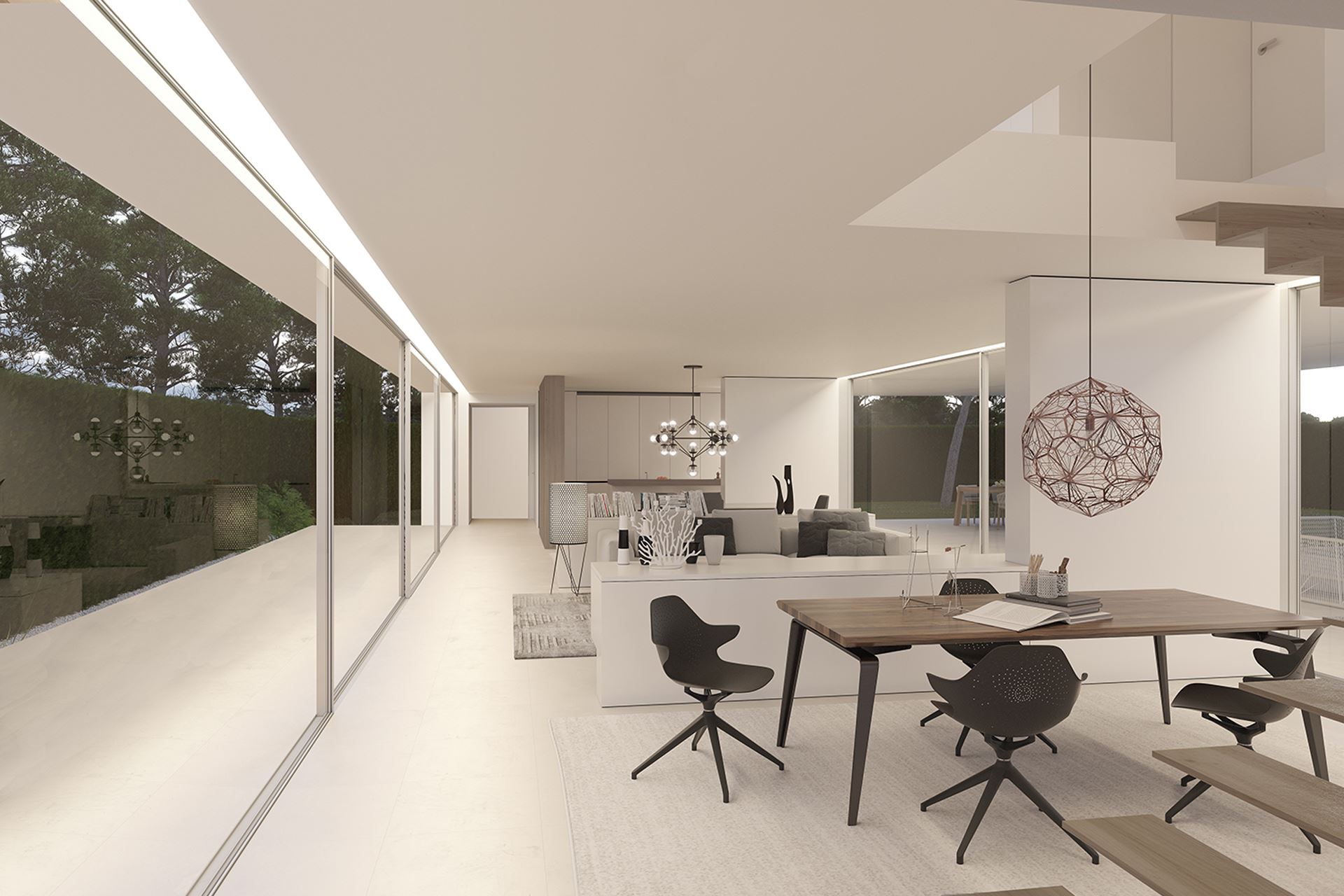 THE COURTYARD, A MEDITERRANEAN SPACE
On the upper floor of the house a traditional space of Mediterranean architecture is recovered, the courtyard, which, given the climate of Rocafort, is enjoyable all year round. Therefore, it is designed as an extension of the interior space so to be able to enjoy it over the seasons.
Thanks to this element, the hallway is also enlarged becoming a space full of light, but still with its privacy and protected from the visuals of adjacent future buildings.