"
PETRA: A SCULPTURED STONE
Petra comes from the Greek and means stone; it is not a city built with stone, but literally excavated and carved into the stone. The origin of the word Petrer comes from villa Pétrea, which means villa or stony place, with a lot of stone. Adopting this idea the project arises from a rocky, massive stone…Pétrea. This house in Petrer, in the interior of Alicante, generates its form acting as a stonework operation, based on subtraction operations to the stone enhancing the geometries and lines of a pure and sober body.
REFLECTIONS
The project manifests itself not only in physical form, but through the reflections that make it patent.
The swimming pool allows to extend its surface and to generate a sheet of water, achieving through it to extend the reflection producing an effect of mirror of the house.  This phenomenon manages to multiply the visuals, from the interior the sky is reflected, and from the swimming pool the house is perceived.
The traces of the project lead, unconsciously, to a hidden back garden that is reached through crossing the piece or rock.
This space is characterised by its rough, green surfaces and the smells they give off…and by the sheet of water that introduces the senses of the ear by its whispers and those of the eye by its reflections. One imagines the smells at night that a gallant gives off at night, the slight movement of the water and its sounds, the stars reflecting on the sheet of water…. after all, a place to relax, to enjoy,… a hidden garden for the senses.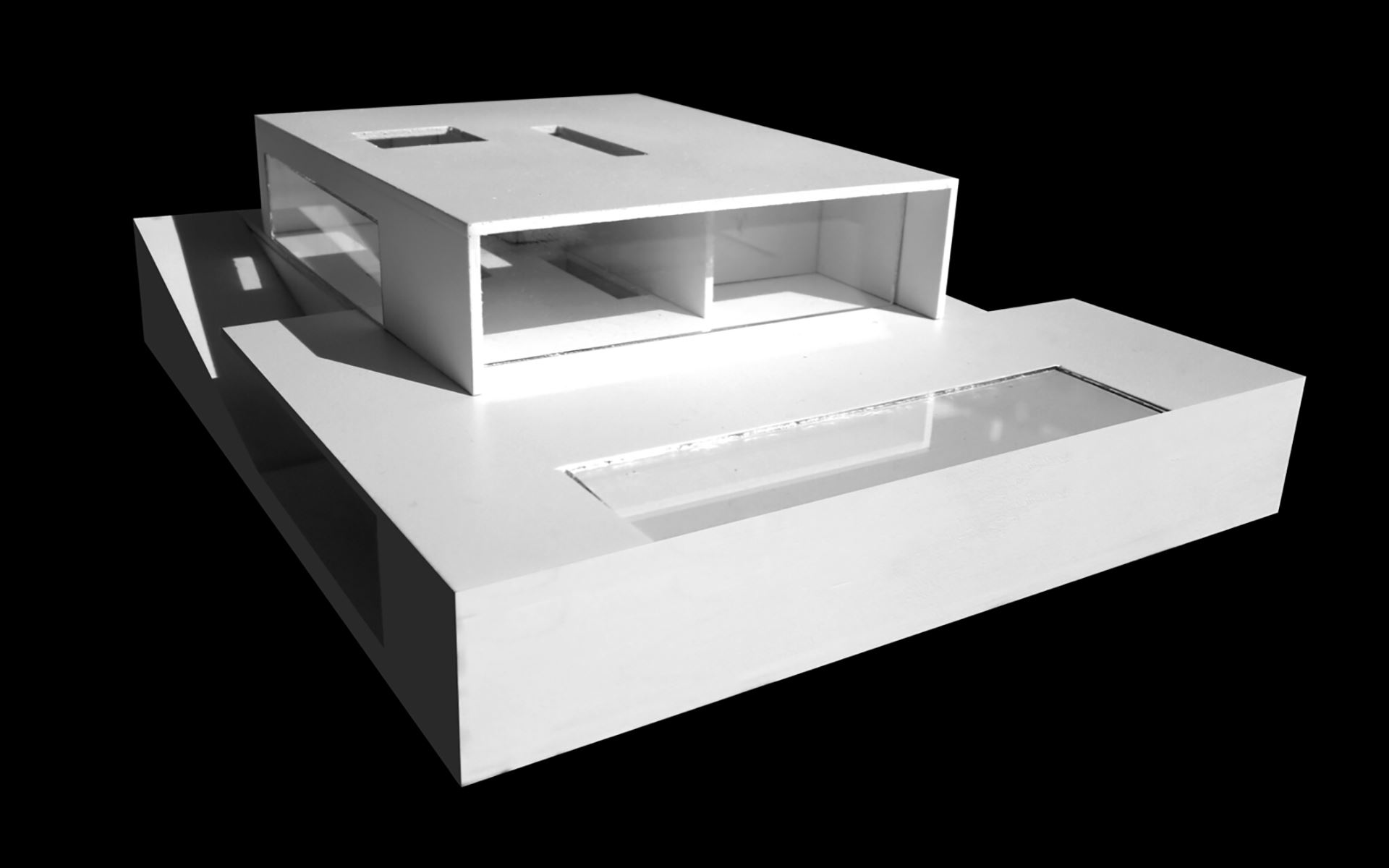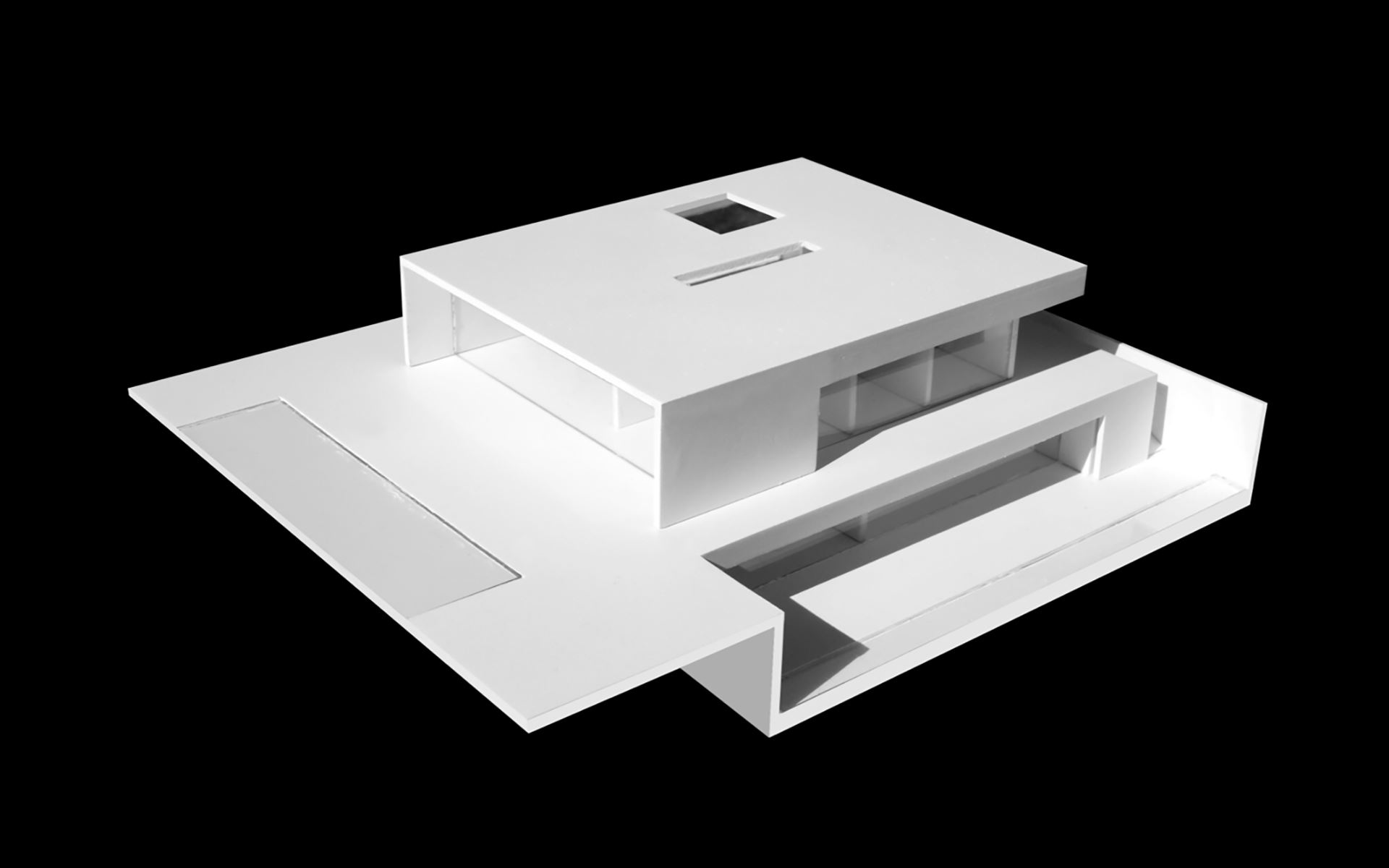 LIGHT AND SHADOW
The project of this house in Alicante proposes a play of controlled lights and shadows. Shadows produced by the sculpted rock in the form of terraces that contrast with the large glazed cloths that allow visuals and the entry of light.
A large skylight over the staircase gives mysticism to the communication with the lower part of the house as if it were a passage from one stratum to another of the rock. The light and the blue sky of Alicante penetrate through that skylight throughout all the project.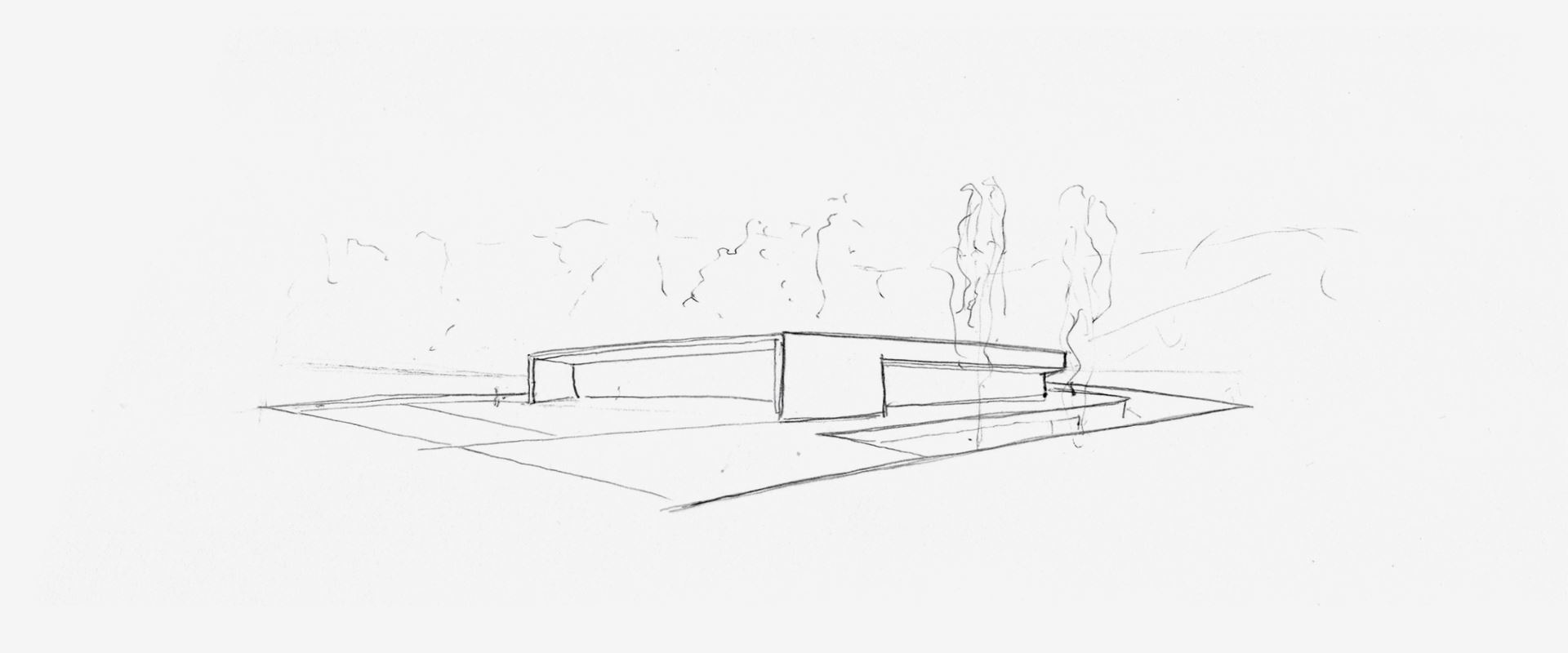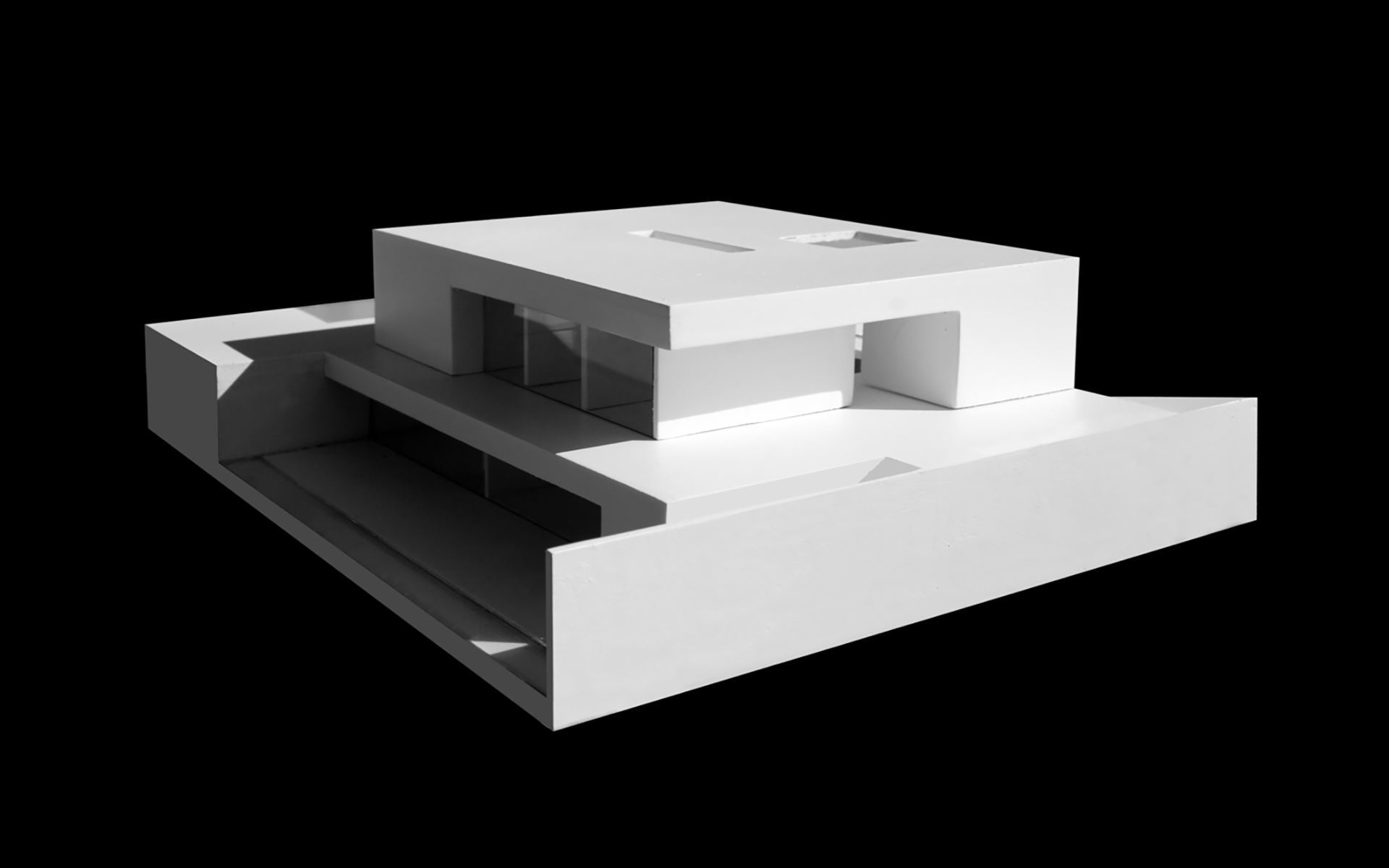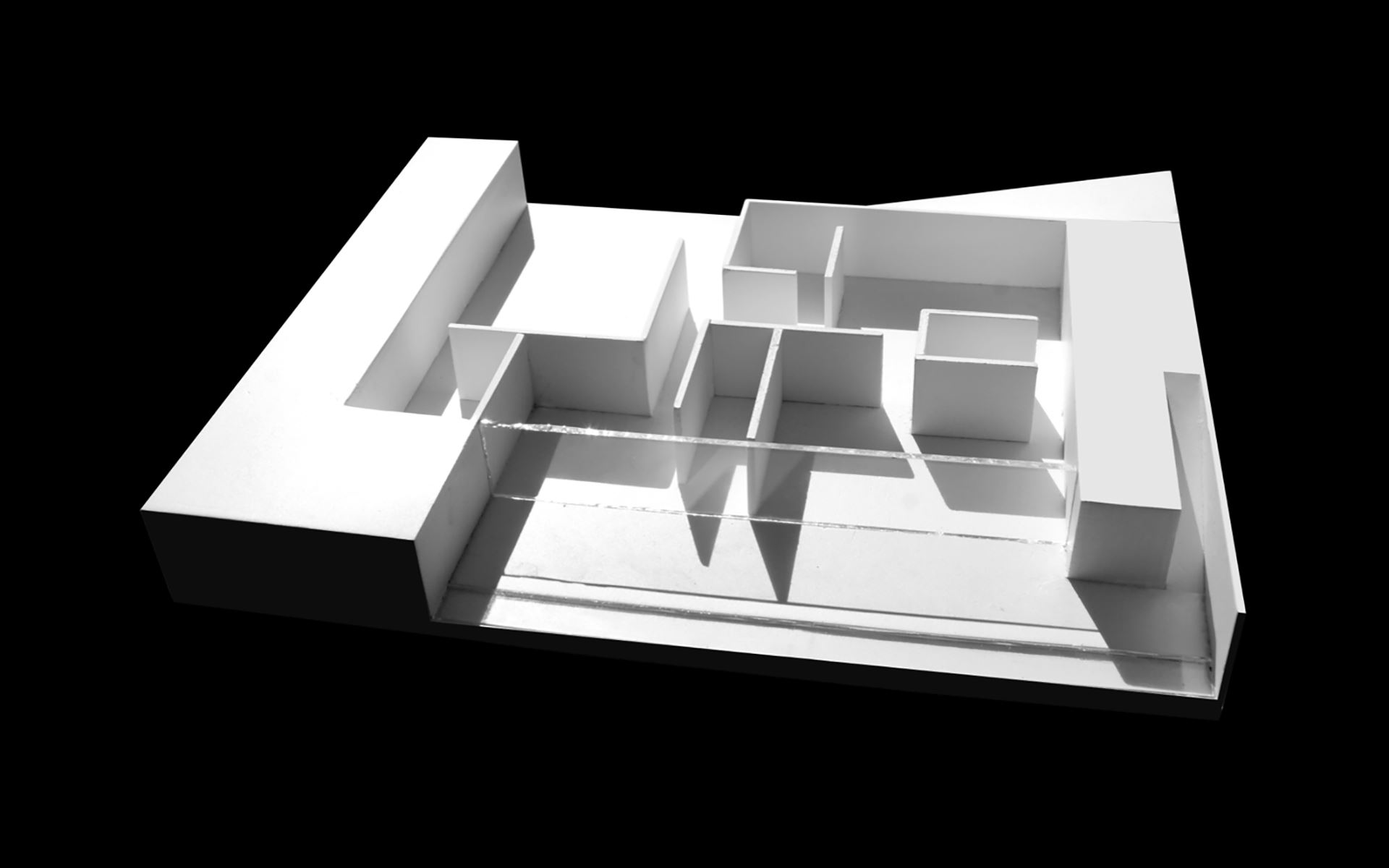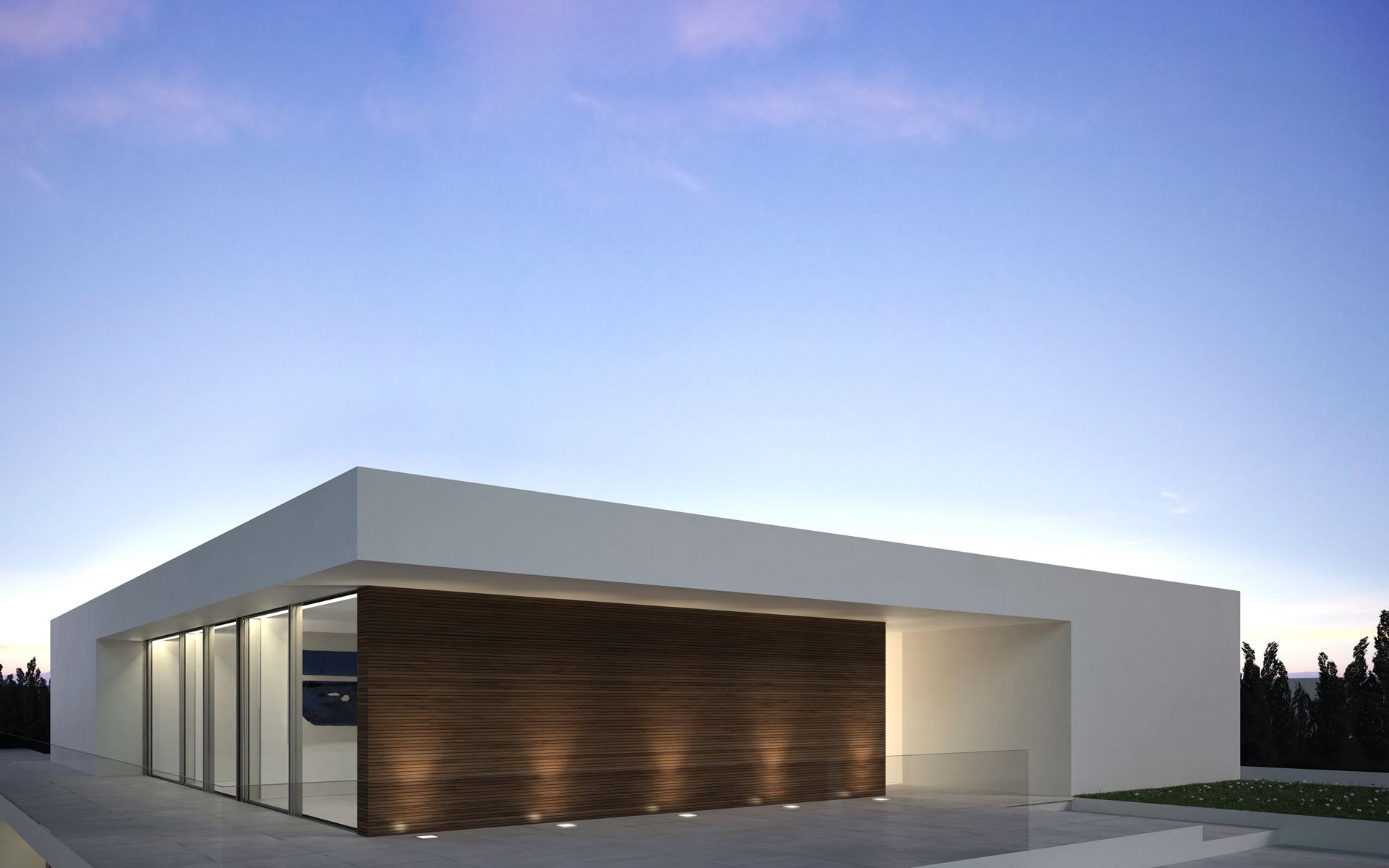 EL PATIO COMO OPORTUNIDAD
A rock erosion is made, a patio like a canyon, a perforation under the rock to enjoy this patio, which becomes a magical place, quiet where the reflections of the sheet of water coexist with trees that provide shadows where to shelter and spend time.
This decision allows for more harmonious volumetric proportions, economic savings by eliminating a floor plan and greater amplitude by making the proportions between the free spaces and the height of the building more appropriate.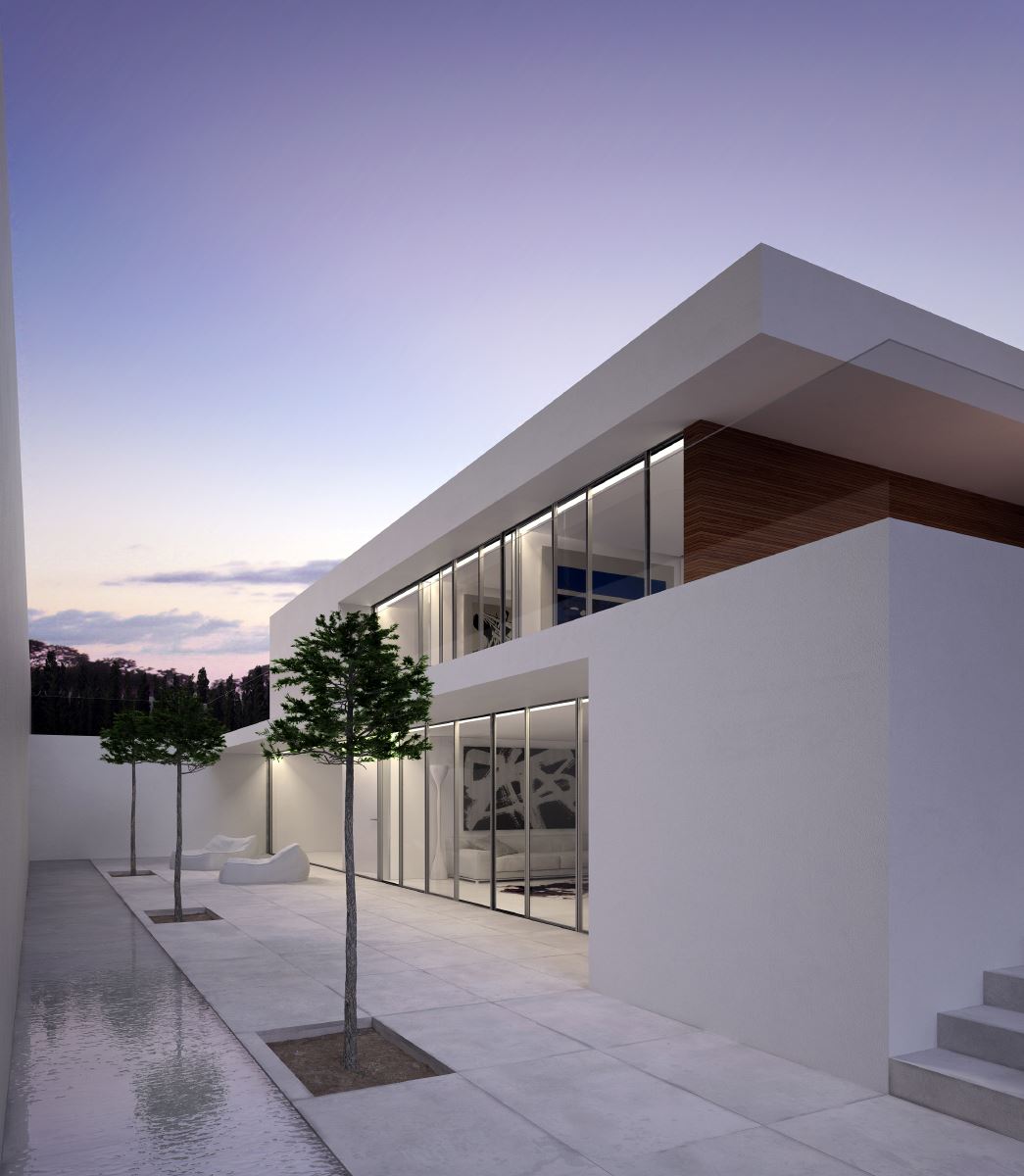 At the following link you can learn more about architecture projects we have done in Alicante :  + Info