KAAMOS
Kaamos is the Finnish word that describes the type of light we find in Finland during the winter. This atmosphere is embraced by the proposal for this international architecture competition. At this time, being so far north of the Earth's sphere, the Sun is hardly visible, it does not rise above the horizon, and the only thing we receive from it is the light of its rays, faint and blue.
The building adopts this phenomenon proposing a volume that is invisible from the land. An architecture project that emerges making itself visible from the lake.

A LOW FLYING MUSEUM
Smooth, diffuse and in continuity, this is how the project integration into the environment is imagined.
Starting from this base and with a simple operation, the fold, the project is introduced into the lake, and the lake into the project. The upper plane is prolonged configuring itself as a passable roof, in this way the roofs of the project become great viewpoints from where to admire the Finnish landscapes and starry nights. The lower plane coming from the shore is introduced into the building managing to introduce visuals to the lake from inside the museum.
TRACES AND INSERTION
The architecture competition proposal comes from the traces of the place, enhancing its charm and visuals. The project is immersed in the ground and emerges to take over light and place, without competing with existing architecture. The project sinks, buries itself embracing the earth taking advantage of its heat and thermal inertia. The volumes emerge by relating to and reflecting on the lake.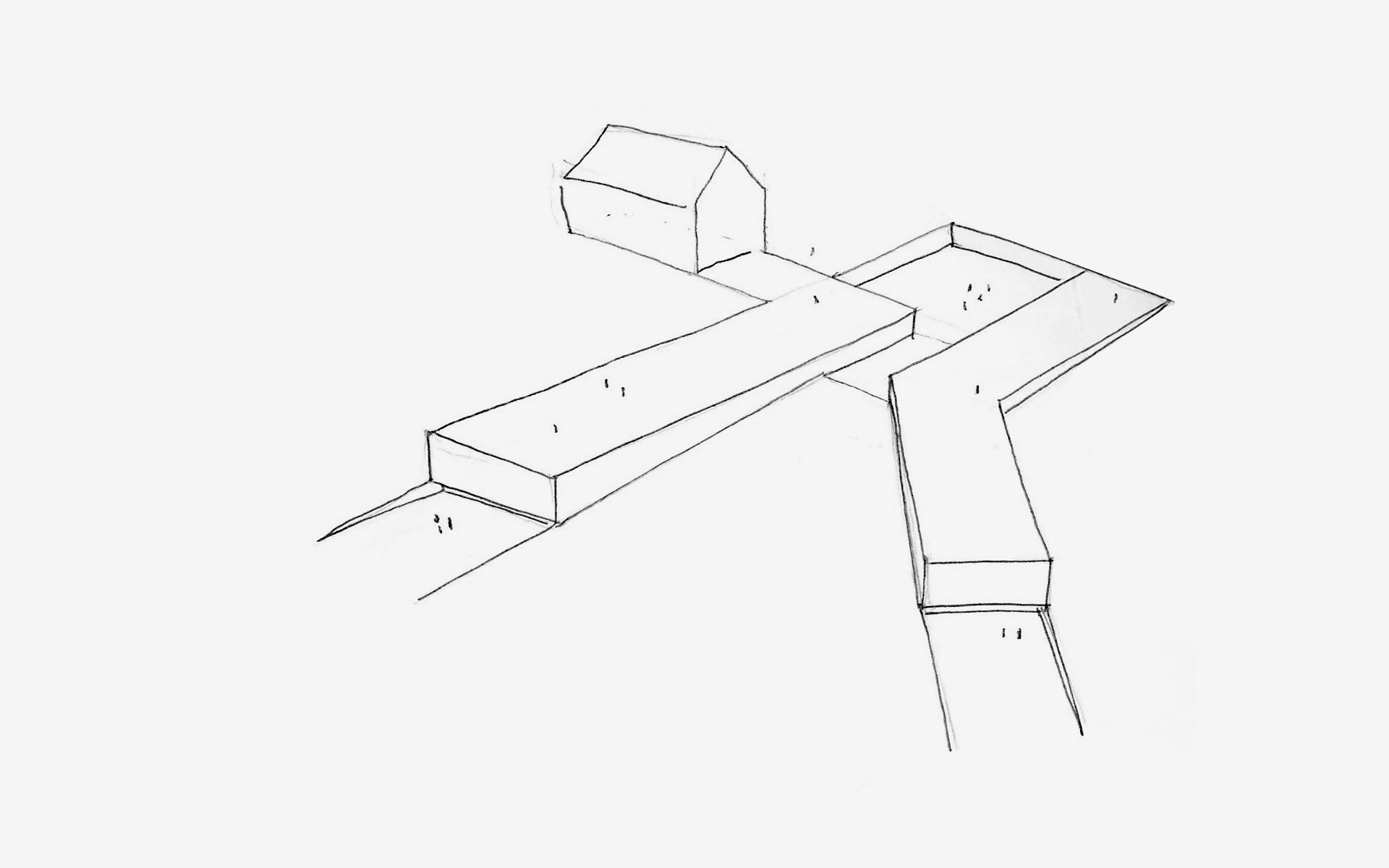 The unquestionable beauty of the landscape is assumed as the starting point, so the last painting of the exhibition is the landscape itself.
VERSATILITY
A museum is designed where each room has its own atmosphere, scale and proportions. The itinerant exhibition hall 1 is understood as a large container capable of housing any type of exhibition, being therefore versatile in terms of distribution, lighting, etc.
The room is located 1.5m below the height of the museum, making the visitor just above the height of the lake water producing some unexpected reflections and visuals. The volume, of a markedly longitudinal nature, has the lake as its backdrop.