THE ELEGANCE OF THE GRAN VÍA MARQUÉS DEL TURIA
The great urban quality offered by the "Ensanche" leaves its mark on the design of this apartment, which opens to the Gran Vía Marqués de Turia in Valencia and takes the treetops as a leafy backdrop.
The refurbishment project organizes the space in two distributive axes. A perpendicular axis starts in the vestibule and links the different rooms of the night zone in a deep flight towards the green of the leaves. In its curvilinear trajectory, the parallel axis accompanies the nineteenth-century façade, unfolding the spaces dedicated to the day zone along the wide span.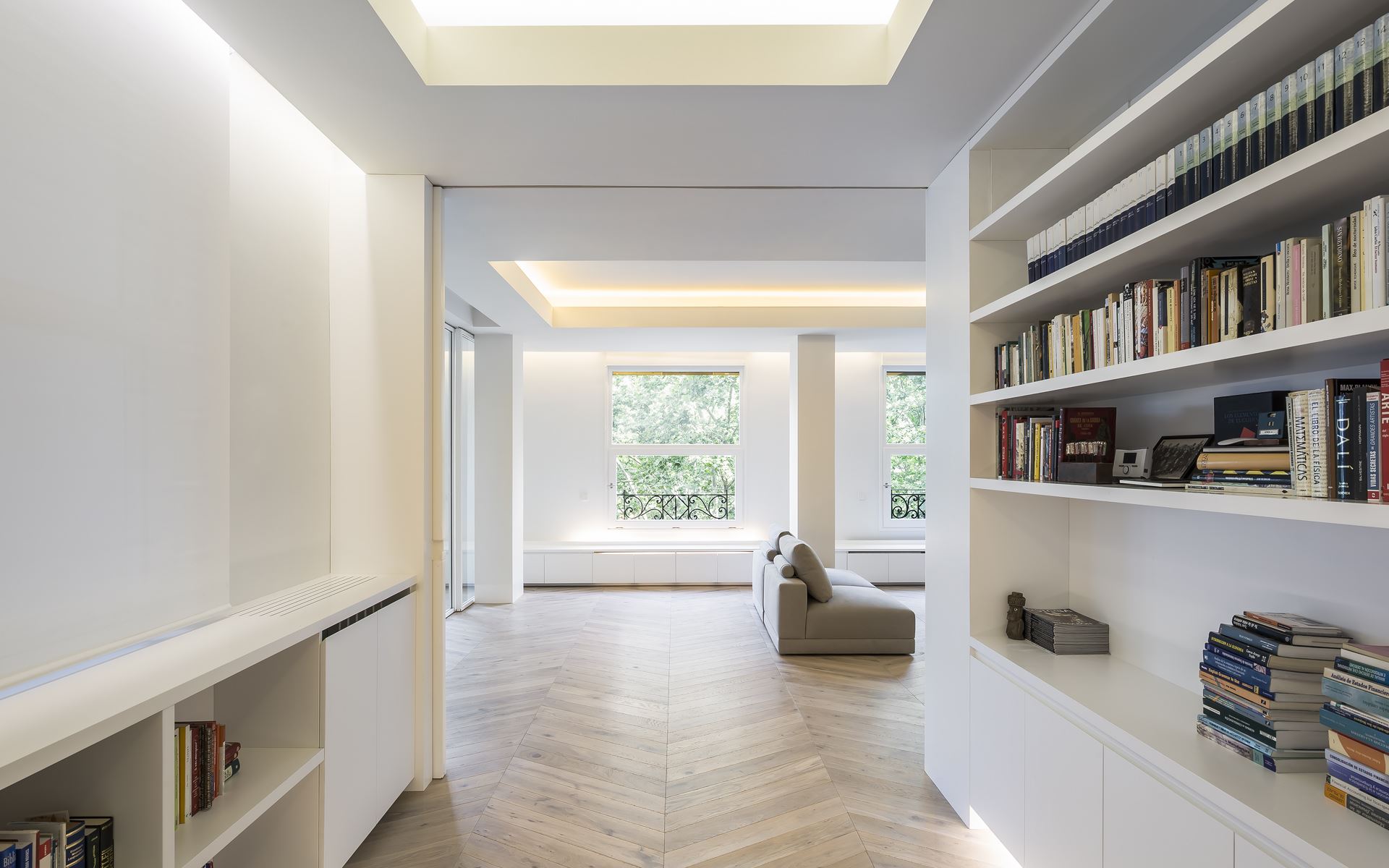 SPATIAL FLEXIBILITY
All these interrelated spaces become independent through the profuse interposition of mobile elements embedded in the wall. The interior design project manages, with wooden panels or glass screens, to generate variations of compartmentation in the continuous diaphanous spaces, as happens between the living room, the living room and the kitchen; the study and the living room or even the main room and its dressing room and bathroom.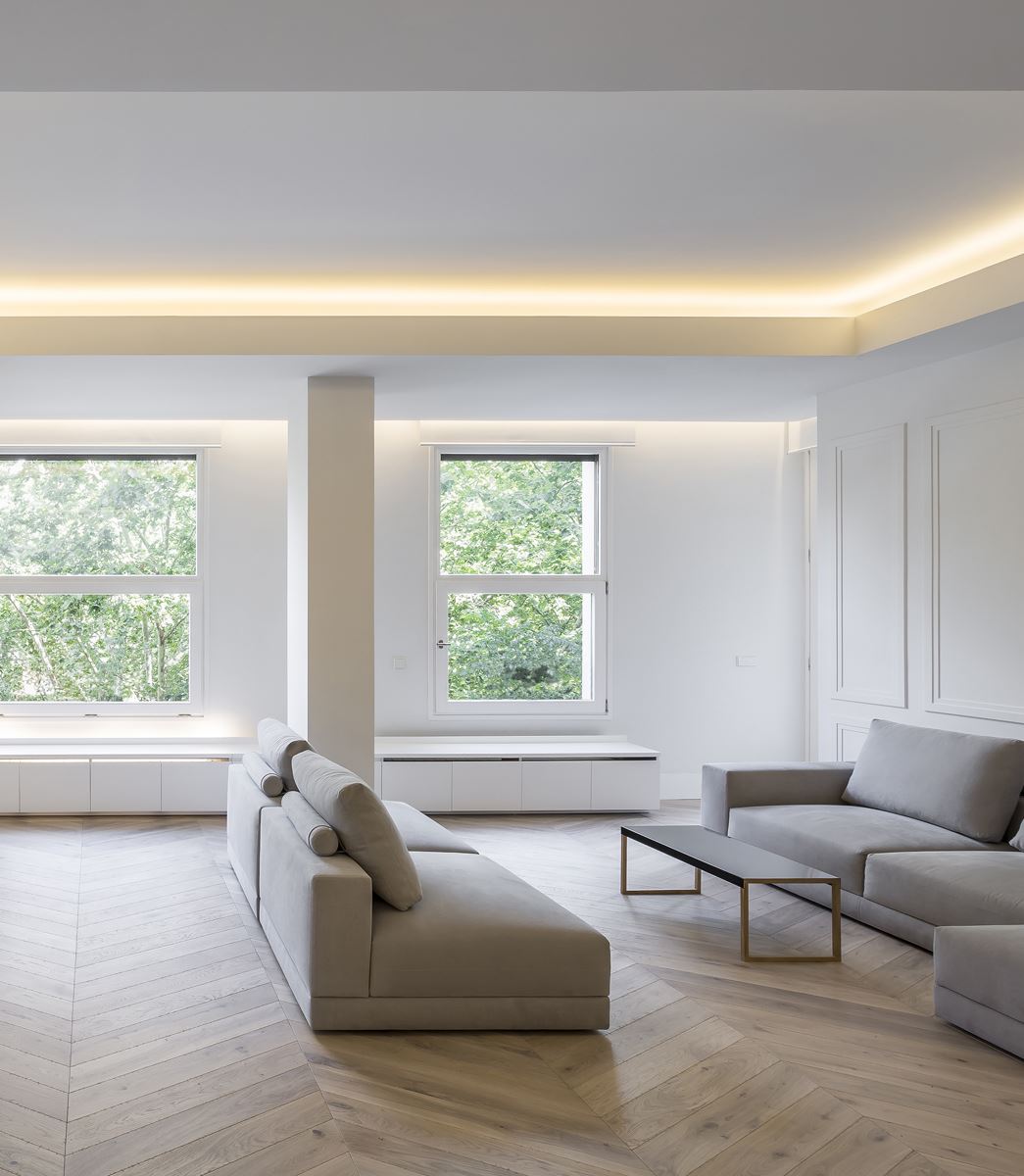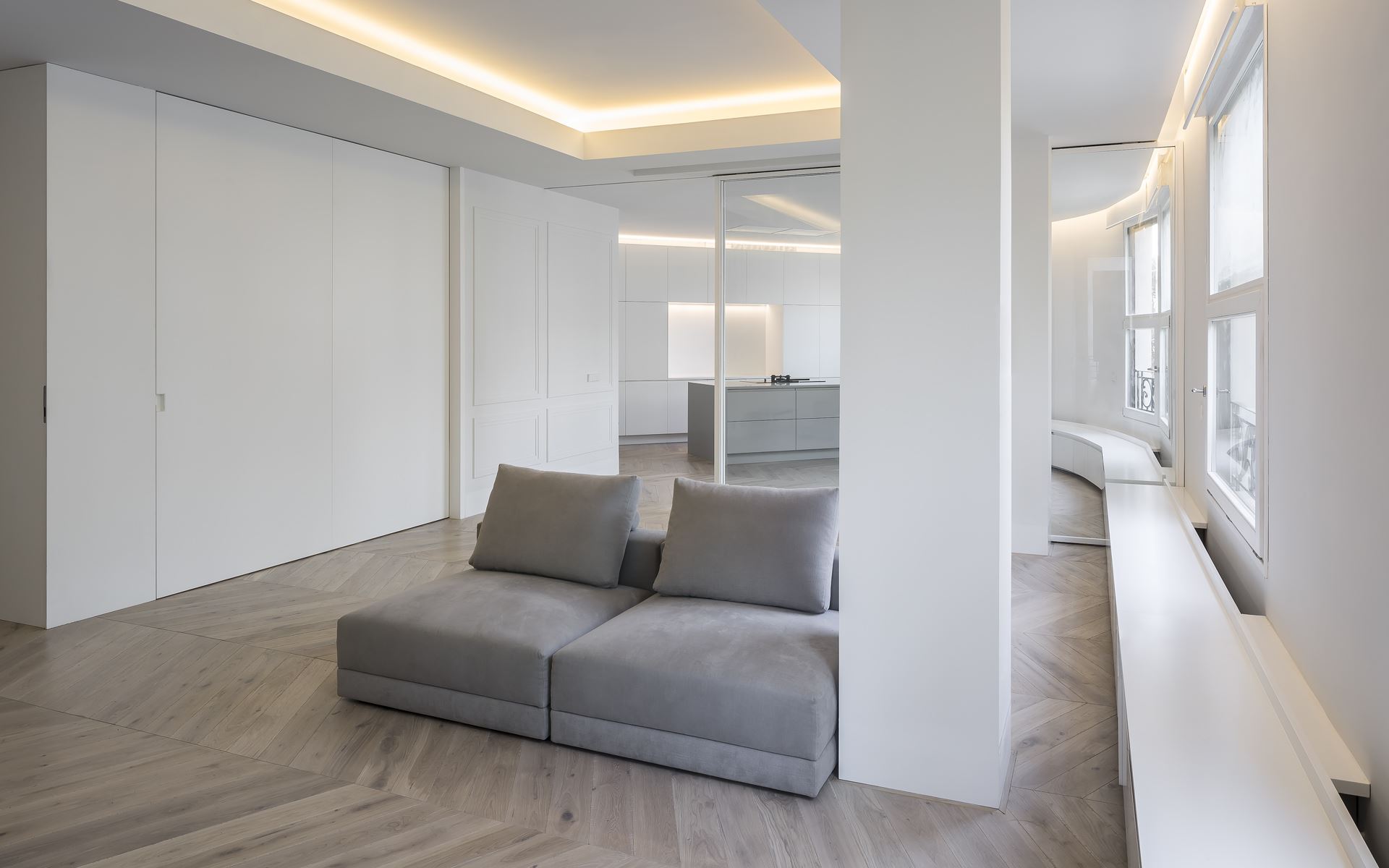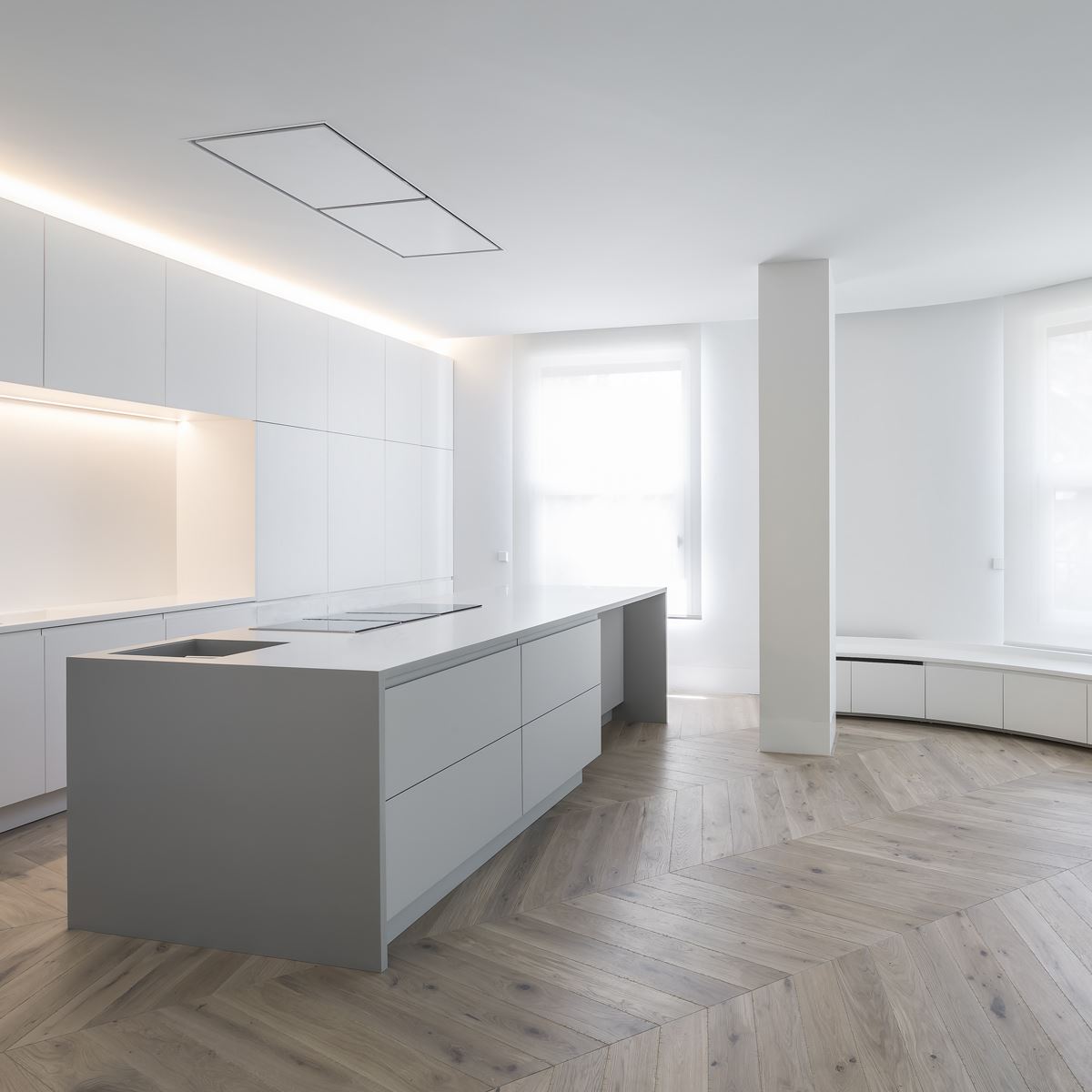 DAYTIME AREAS
The kitchen is located in the last space of the day area, enjoying all the length of the façade that faces the road in the heart of the city of Valencia. The clients wanted a continuous space where they could cook, have breakfast, etc. in relation to the most public spaces of the house, the living room and the dining room.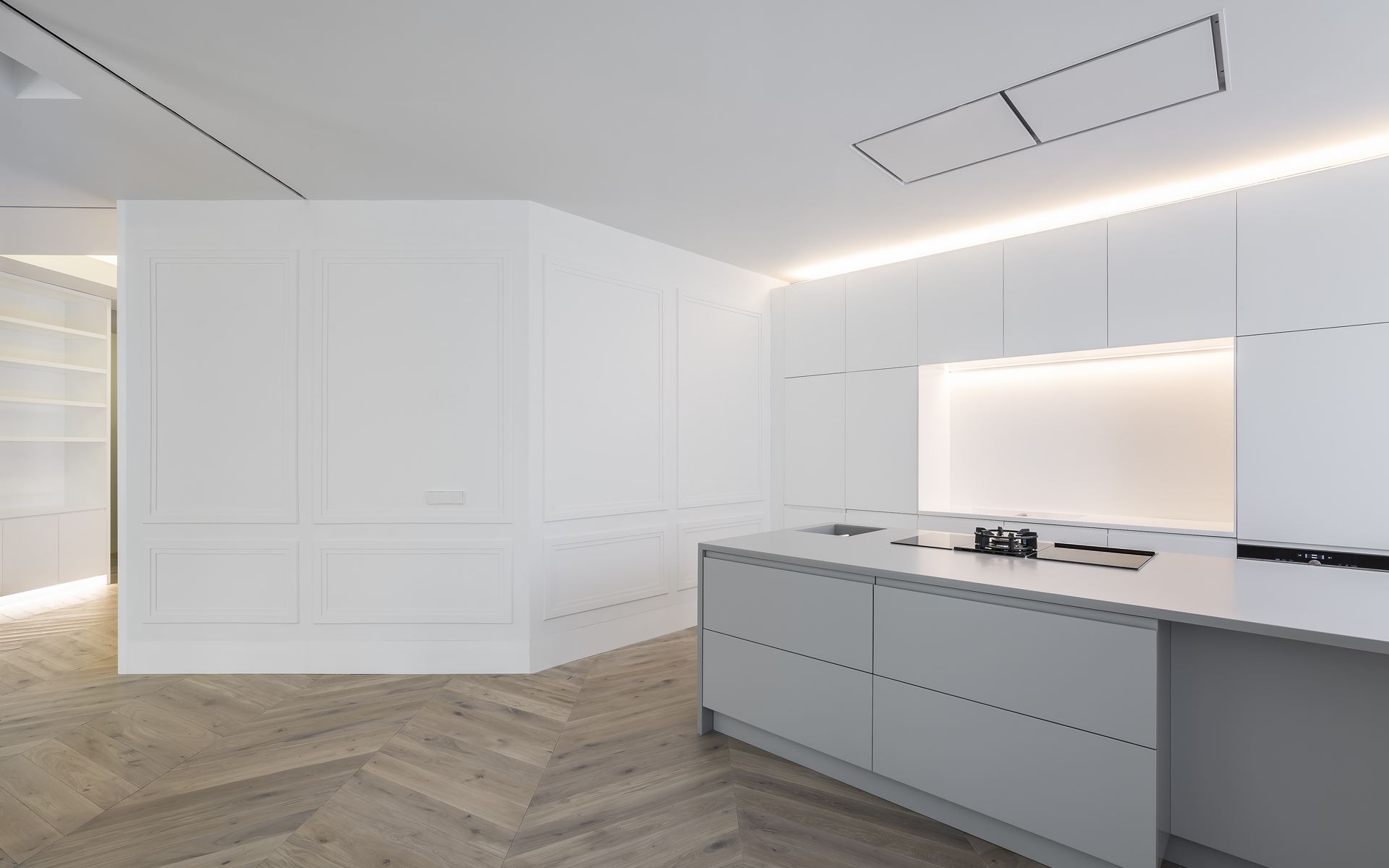 TEXTURES AND MATERIALS
The refurbishment of the apartment and the design of the different elements seek to generate a contemporary space anchored to the history and tradition of the buildings of the Valencia "Ensanche". The wooden platform is arranged in a Hungarian point providing the horizontal plane with a texture. The walls include a delicate moulding that relates the interior with the façade of the building.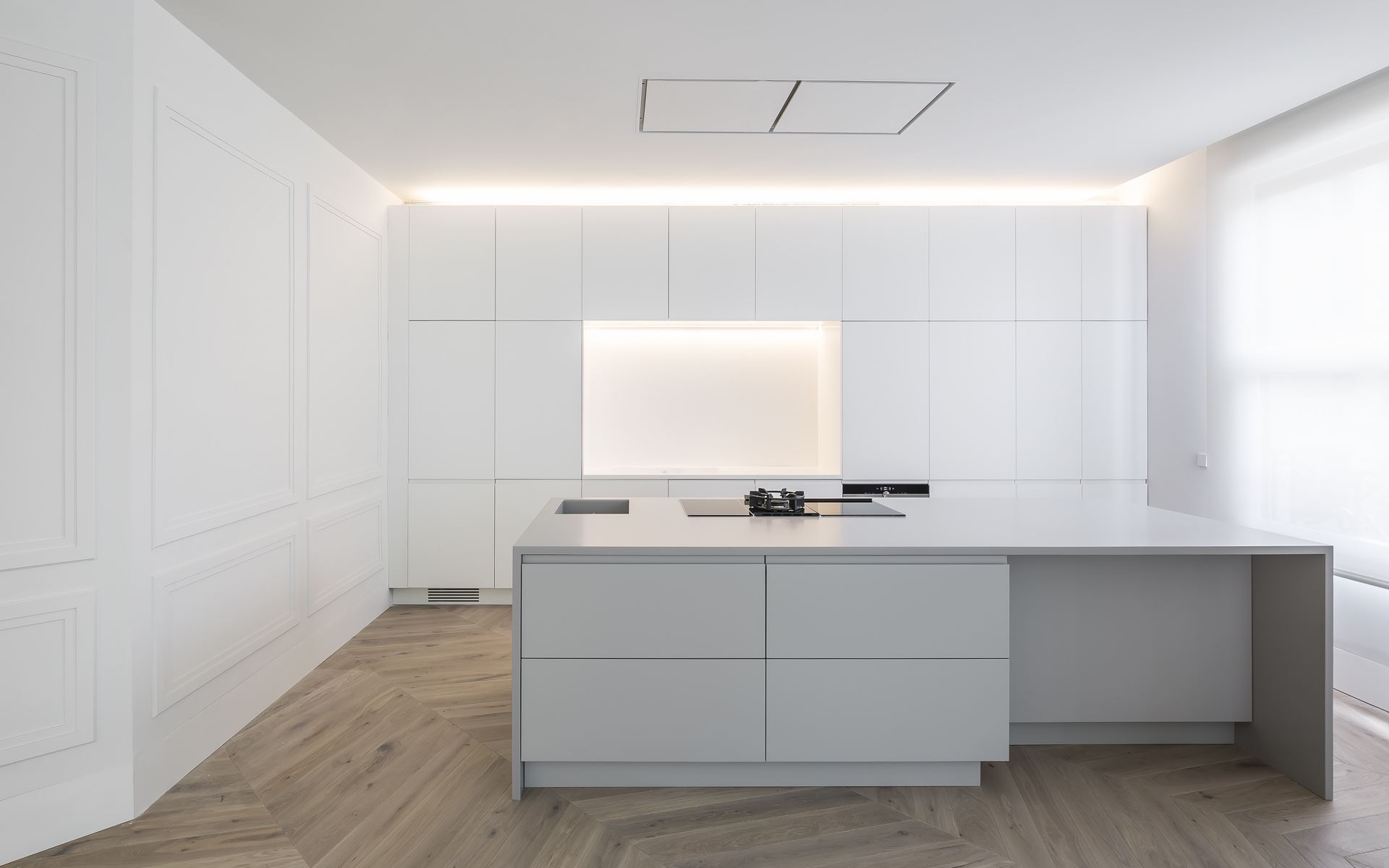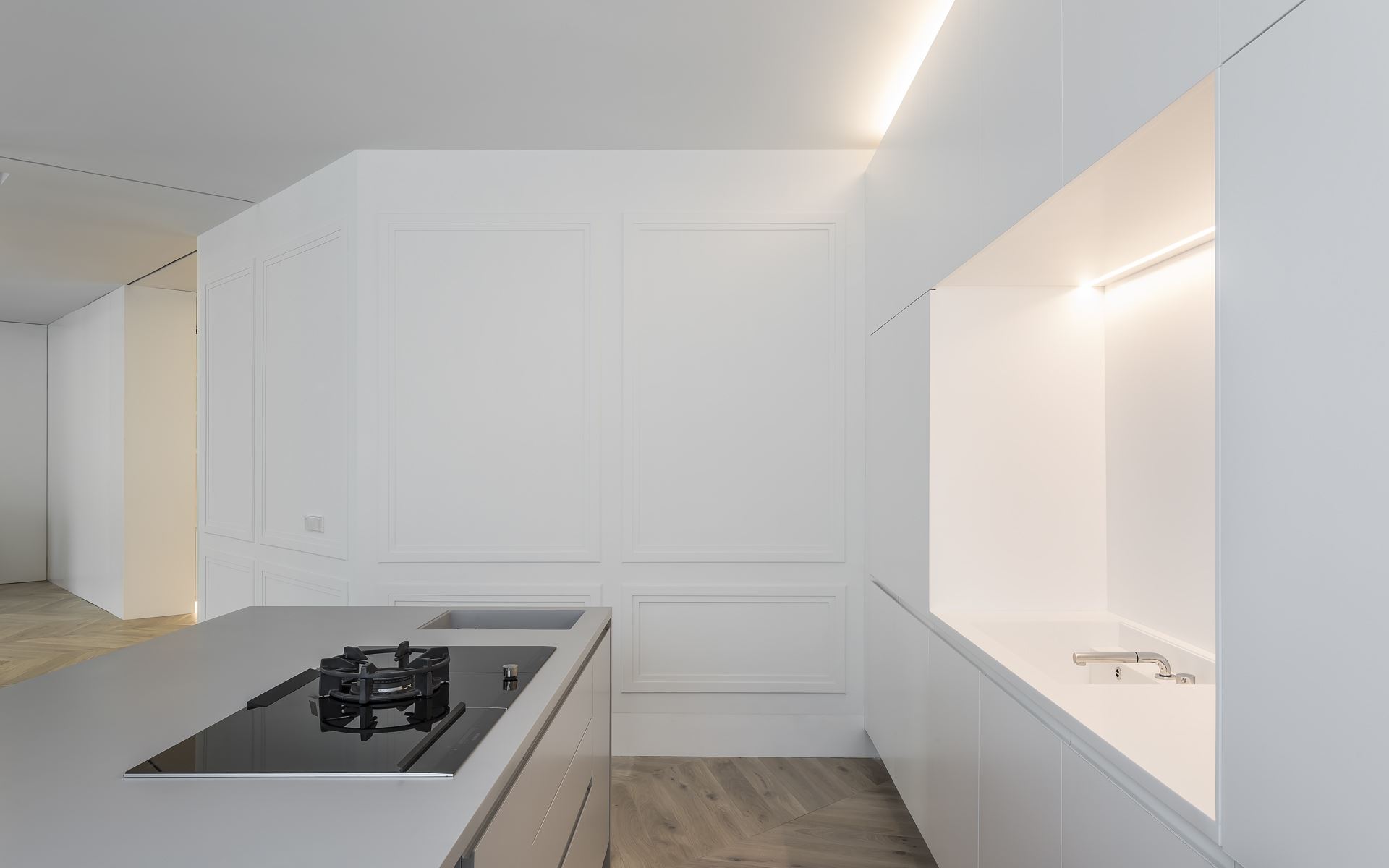 INTERIOR DETAILS
Particular attention is paid to the detail in the interior design of this apartment in Valencia. The interior woodwork of the house is expressly taylor made taking care of the client needs. The entire radiant heating system is concealed in pieces designed for this purpose.

MASTER BEDROOM
The master bedroom is especially important because of its location, on the Gran Vía, as well as because it incorporates a dressing room and a bathroom in a continuous space. This allows the bathroom to enjoy both the views and the light received by the bedroom on the main façade.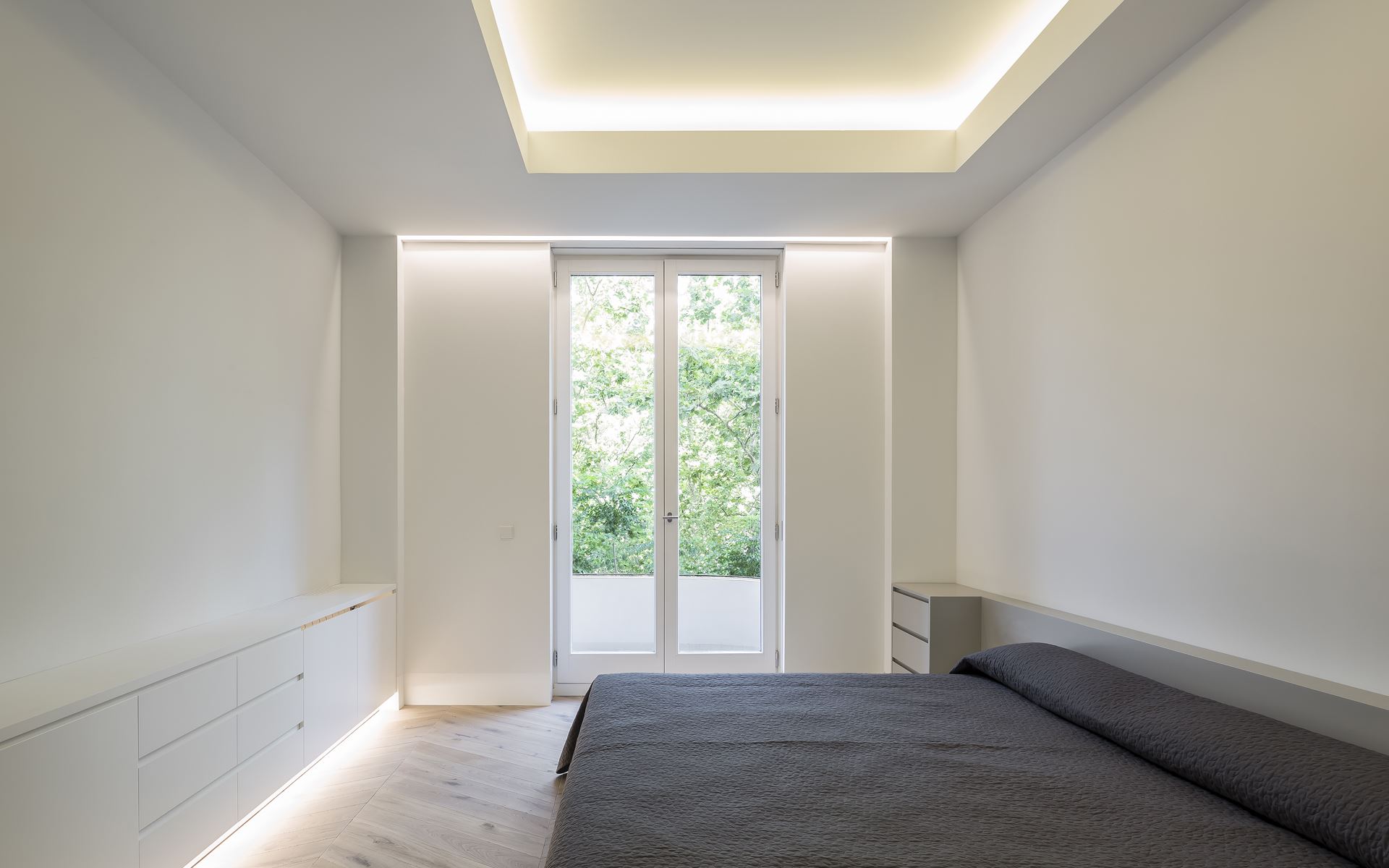 The master bedroom enjoys the light that floods the space and as a background perspective of the lush vegetation typical of the street Gran Vía Marqués del Turia.